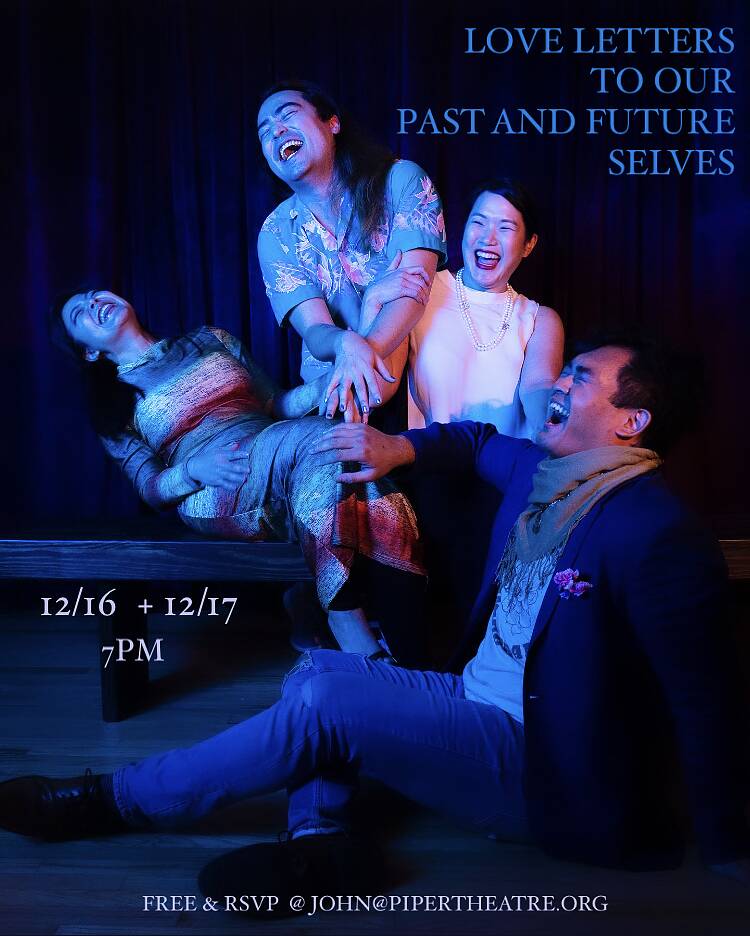 Reading
LOVE LETTERS TO OUR PAST AND FUTURE SELVES
December 16 – December 17, 2021

Love Letters To Our Past And Future Selves is a collection of four short plays by Garrett David Kim, Gaven Trinidad, Diana Ly and Carolina Do that are exploring the complicated, hilarious, and oftentimes fraught, relationships that we have with family, our cultures, and the food that nourishes and comforts us. What has to happen in order to build a better foundation for ourselves and future generations? What do we have to let go of and what do we take with us?
Cast: Yên Sen, Eileen Rivera, Jose Gamo
December 16 + 17th at 7pm.
The event is free, and because we are Asian and love to feed people, there will be food served during the reading.