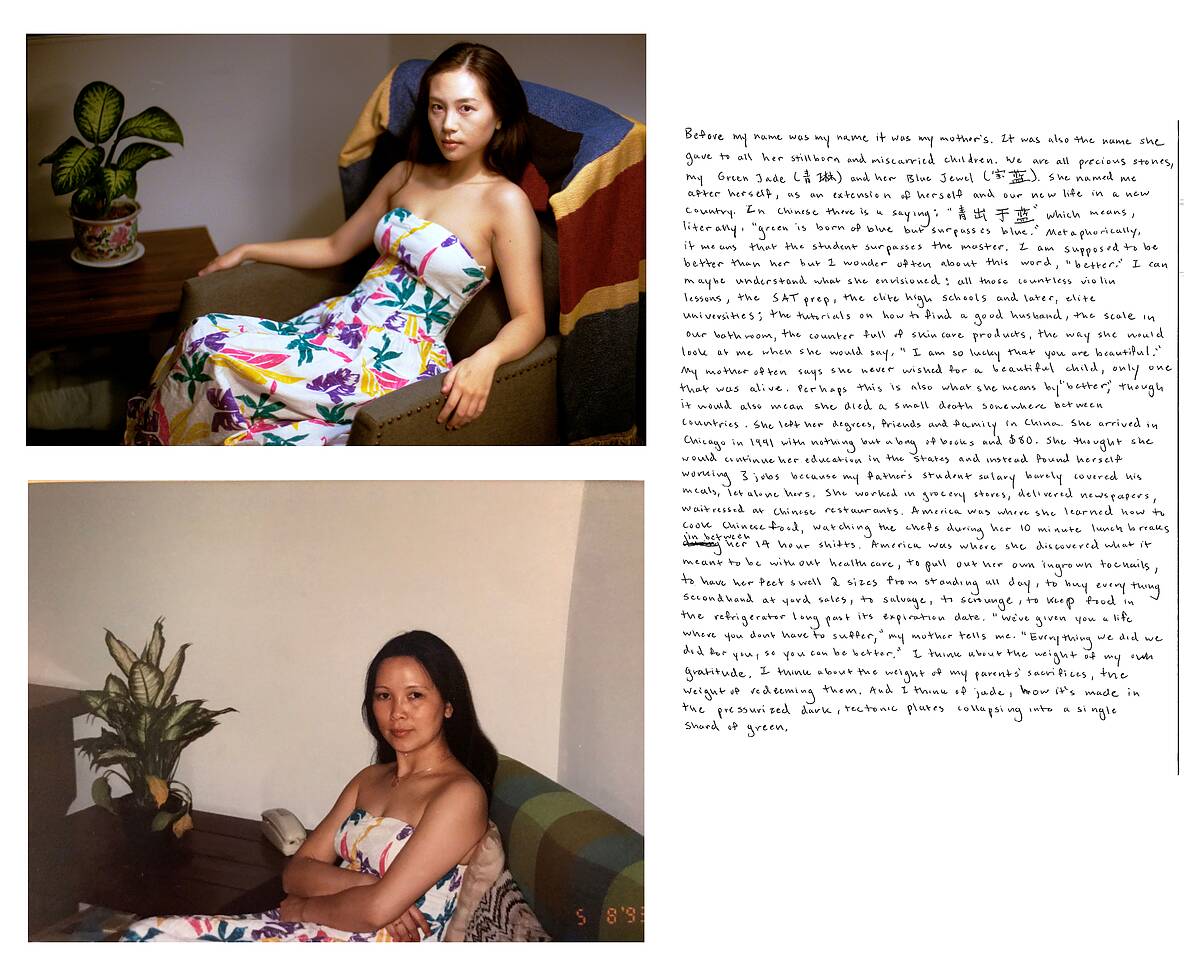 Fair or Festival
Kyle Lui: "Sowing Rice with Salt"
June 3 – June 18, 2023
12AM
Kyle Lui will be exhibiting his project, "Sowing Rice with Salt", at Photoville photography festival from June 3-18 in Brooklyn Bridge Park.
"Sowing Rice with Salt" explores how immigration affects the relationship dynamics between generations, particularly its impact on the younger generation. This exploration occurs between an archival image of an immigrant parent and an interpretive recreation of the archival image with the child. This image is accompanied with the child's written reflections on their relationship to their parent and ancestral culture. As a child of immigrants, I often weigh questions like: How can children of immigrants reconnect with a familial history and culture that they are spiritually, but less physically, connected to? How does history and culture get passed down through the generations despite the forces of assimilation? How do the children of immigrants cope with feelings of cultural loss? Growing up, I felt isolated in my exploration of these questions.
"Sowing Rice With Salt" sheds light on the interconnected struggles of children of immigrants through exploring the most formative and intimate, yet often strained, relationship. By visually placing the child in the shoes of the past version of a parent, the adjacent images devise a visual bridge where the child can empathetically imagine their parent's past, suturing the gaps which arise from diverse upbringings, traditions, and hardships across diasporic landing points.
Kyle Lui is a New York City-born, -bred, and -based freelance photographer.
Lui's work is driven by a commitment to empowering and building empathy
within and toward marginalized communities and families, whether biological
or through shared circumstances. Lui has exhibited in shows in New York
City at Soho Photo Gallery and Pearl River Gallery