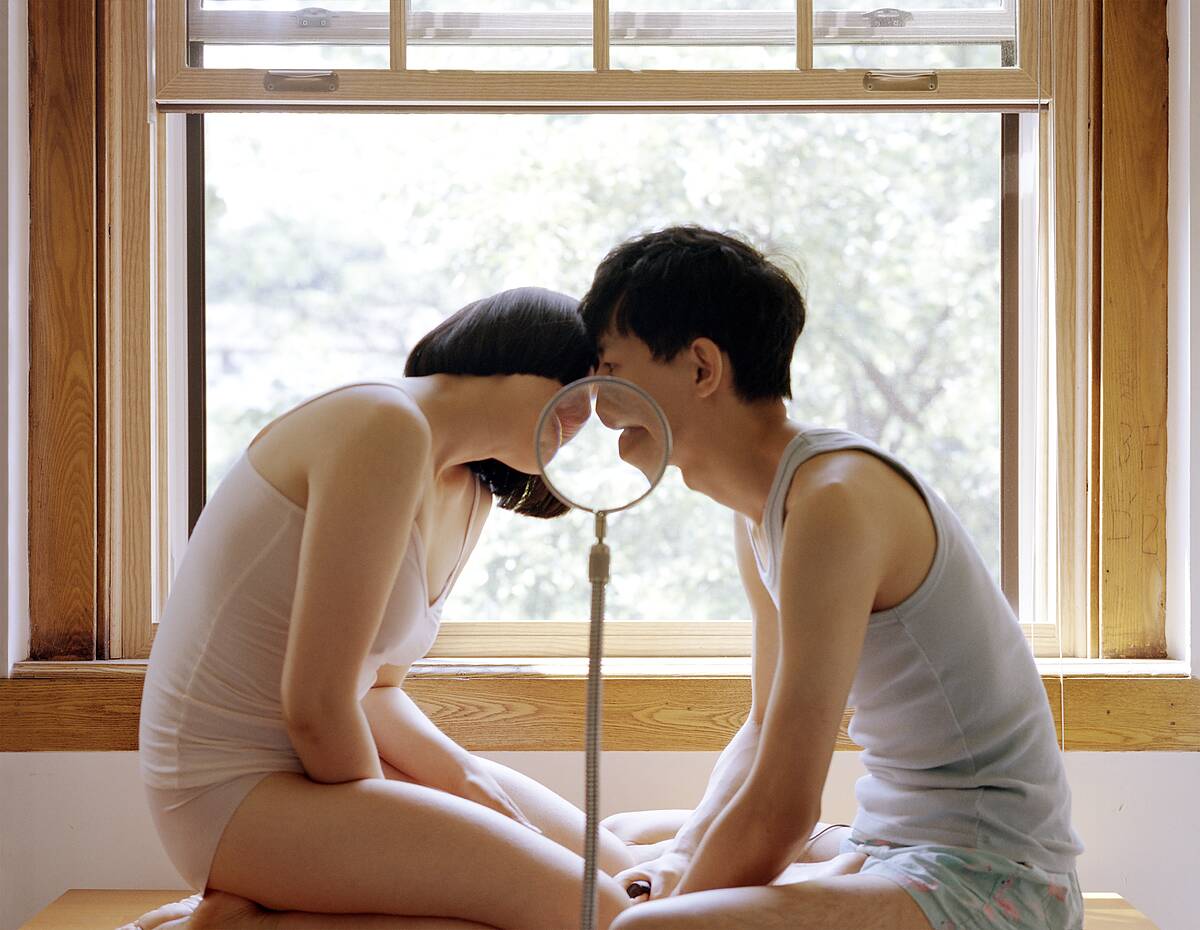 ConversAAtions
Kiss Exam: Pixy Liao, Diep Tran & Tiffany Diane Tso
Tuesday, August 24, 2021
7 – 8PM
Please join A4 and Fotografiska for this third and final talk in a series of conversAAtions, in conjunction with Pixy Liao's exhibition Your Gaze Belongs to Me.
This conversation between artist Pixy Liao, culture critic, editor and journalist Diep Tran, and journalist and editor Tiffany Diane Tso will center on the trope of Asian American women as submissive objects/dragon ladies and issues related to portrayal of Asian American women and their impacts.
About the Panelists
Artist Pixy Liao was born and raised in Shanghai, China, and currently resides in Brooklyn, NY. She is a recipient of a NYFA Fellowship in photography, En Foco's New Works Fellowship, and a LensCulture Exposure Award. She has participated in artistic residencies at Light Work, the Lower Manhattan Cultural Council, the Center for Photography at Woodstock, and the Camera Club of New York. Liao's photographs have been exhibited internationally, including at the Rencontres d'Arles Photography Festival (France), the Asia Society (Houston), VT Artsalon (Taiwan), He Xiangning Art Museum (China), Format Photography Festival (UK), Noorderlicht Photo Festival (The Netherlands), and elsewhere. Liao holds a MFA in photography from the University of Memphis.
Diep Tran is an arts journalist and editor based in New York City. Her writing has appeared in the New York Times, NBC News, Hello Giggles, Playbill, Time Out New York, Backstage, CNN, Salon and other publications. Her day jobs include being features editor of Broadway.com and senior editor of American Theatre magazine.
She is currently a contributor for Backstage, Master Class, and is the managing editor of Viet Fact Check—a bilingual fact-checking website that has been featured in The New York Times, Los Angeles Times, Seattle Times, and NPR.
You can read her favorite articles that she has written at dieptran.com.
Tiffany Diane Tso is a freelance journalist and editor based in New York City by way of Texas. Her work focuses on Asian American issues, sex work, labor, advocacy, and art, and has been published on platforms including Slate, HuffPost, Refinery29, Allure, and more. Recent collaborative editing/writing projects include the Black and Asian Feminist Solidarities column on Asian American Writers' Workshop's The Margins and digital anthology But I Am Here: Speeches, Writing and Art from the Sex Worker Movement in New York City. She is also a cofounder of the Asian American Feminist Collective, a group that engages in intersectional feminist politics grounded within our communities through political education, media-making, and public events. Learn more at asianamfeminism.org
Photo © Pixy Liao, Kiss Exam (2015)