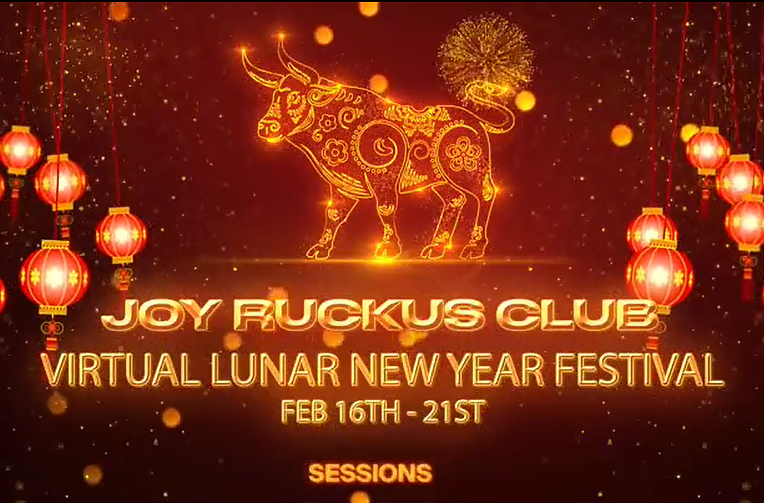 Concert
Joy Ruckus Club 3
February 16 – February 21, 2021

Joy Ruckus Club 3 celebrates Lunar New Year with largest Asian music concert ever.
With 180 artists on 9 virtual stages across 6 days, Joy Ruckus Club 3 will be the biggest Lunar New Year music festival in the world in 2021, adding another milestone to the fastest growing livestream platform, Sessions. As a celebration of Asia's most spiritual and important holiday, the event will be free and accessible for the entire world to experience.
In a year in which public gatherings to observe Lunar New Year will not be happening, Joy Ruckus Club 3 will fill the void and enable the masses to congregate virtually to celebrate the Year of the Ox through music.
Watch for Free SESSIONSLIVE.COM/JOYRUCKUSCLUB