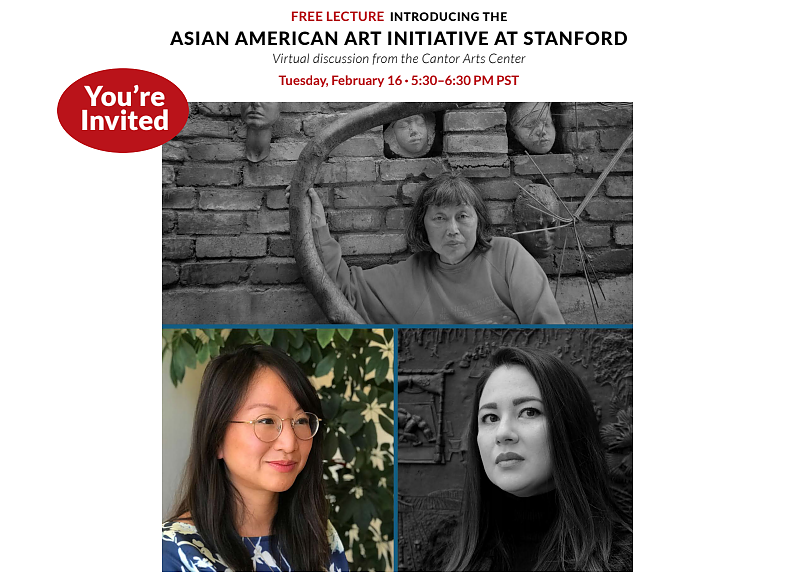 Panel Discussion/Talk
Introducing the Asian American Art Initiative at Stanford
Tuesday, February 16, 2021
8:30 – 9:30PM
Founding co-directors Marci Kwon, assistant professor in the Department of Art and Art History at Stanford University and Aleesa Pitchamarn Alexander, assistant curator of American art at the Cantor Arts Center discuss the recently-established Asian American Art Initiative (AAAI).
This initiative promotes significant efforts to acquire, preserve, display, and research art related to Asian American and Asian diaspora artists at the Cantor.
Learn more as the event introduces the initiative, previews upcoming related projects, and includes both co-directors available to answer questions.
Learn more about AAAI here. (https://museum.stanford.edu/AAAI)