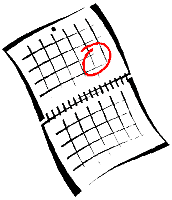 January TRU Panel: The Care and Feeding of the Newborn Play
Tuesday, January 26, 2016
7 – 9:30PM
Theater Resources Unlimited (TRU), and The Playroom Theatre, present the January TRU panel, The Care and Feeding of the Newborn Play: Collaborations, Co-productions and Other Opportunities for Growth, on Tuesday, January 26, 2016 at 7:30pm at The Playroom Theater, 151 W. 46th Street, 8th floor, NYC 10036. Doors open at 7pm for networking and refreshments; roundtable introductions of everyone in the room will start at 7:30pm.
Panelists will include Nan Barnett, executive director of National New Play Network, the nation's alliance of non-profit, professional theaters with a dedication to the development, production and continued life of new plays; Carol Ostrow, producing director of the Flea Theatre; plus others tba.
New York sees only a fraction of new plays that are being developed. Find out what's happening beyond the hot commercial spotlight of Broadway: what are the current trends, and where are the audiences that are hungry for new works?… It takes time, effort and money to leap from page to stage. Some theater companies have explored the wisdom of pooling resources with other companies and creating co-productions or collaborations, though sometimes there are bumps in that road. How do theaters collaborate yet maintain their own identities?… Many regional (or resident) theaters only want world premieres, so where do worthy plays go after that premiere? National New Play Network has instituted the Rolling World Premiere which has supported 3 or more separate productions of more than 55 new plays, and generated more than 500 subsequent productions. Learn how NNPN is putting to rest negative myths of the challenge of developing new works in a nurturing environment by developing and producing new scripts on their own and in collaborations with other organizations.
Doors open at 7:00pm for networking and refreshments, roundtable introductions of everyone in the room will start at 7:30pm - come prepared with your best 30-second summary of who you are, and what you need. Free for TRU members, $12 for non-members! Please call at least a day in advance (or way sooner) for reservations: 212/714-7628; or e-mail TRUStaff1@gmail.com
Tags
Organized by
Michelle Tabnick Communications
Contact
TRUStaff1@gmail.com