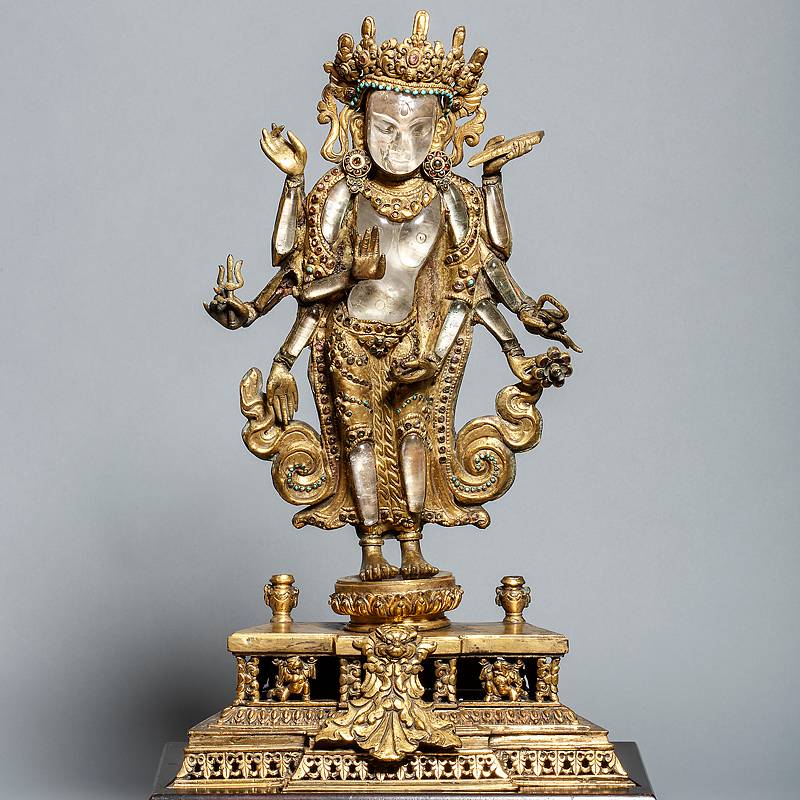 Infinite Compassion: Avalokiteshvara in Asian Art
October 22 – December 31, 2016
All Day
The Staten Island Museum is opening its first new exhibition at their Snug Harbor location since the facility opened one year ago. Infinite Compassion: Avalokiteshvara in Asian Art, a collaboration with the Jacques Marchais Museum of Tibetan Art, introduces visitors to Buddhist art, culture, and belief across Asia.
After the Buddha, Avalokiteshvara, is the most ubiquitous deity in Mahayana Buddhism. This revered Bodhisattva promotes compassion. A Bodhisattva is an individual who, upon achieving enlightenment, renounces his/her own Nirvana (extinction) in order to help others achieve enlightenment. The exhibit will interpret this aspect of Buddhist art with 46 sculptures, ritual objects, paintings (thangkas) and photographs from India, Tibet, China, Nepal and Japan, as well as contemporary Asian art.
Guest Curator and scholar Patricia Karetzky, (O. Munsterberg Chair of Asian Art, Bard College), developed the exhibition content in collaboration with the two museums. Additional works will be on loan from the Rubin Museum of Art; the Godwin-Ternbach Museum, Queens College and private collectors.
This year-long exhibition will also host new programs such as: Meditation 101 in the gallery, Community Days and Family Days, bus tours between the Staten Island Museum and the Jacques Marchais Museum of Tibetan Art, and special guest speaker events. In an effort to apply the tenets of Infinite Compassion, the Museum will partner with the social practice and performance artist Ori Alon and his Center for Supportive Bureaucracy (CSB) to administer Forgiver's Licenses and Compassion Punch Cards. The CSB project, through Mr. Alon, creates custom designed "licenses, certificates, citations" which cut to the heart of growing kindness, love, acceptance, creativity, and compassion through a parody of bureaucracy. These symbolic documents identify and encourage individuals to perform compassionate acts, and applications will be part of community events through the year.
Organized by
a4 - Network Admin