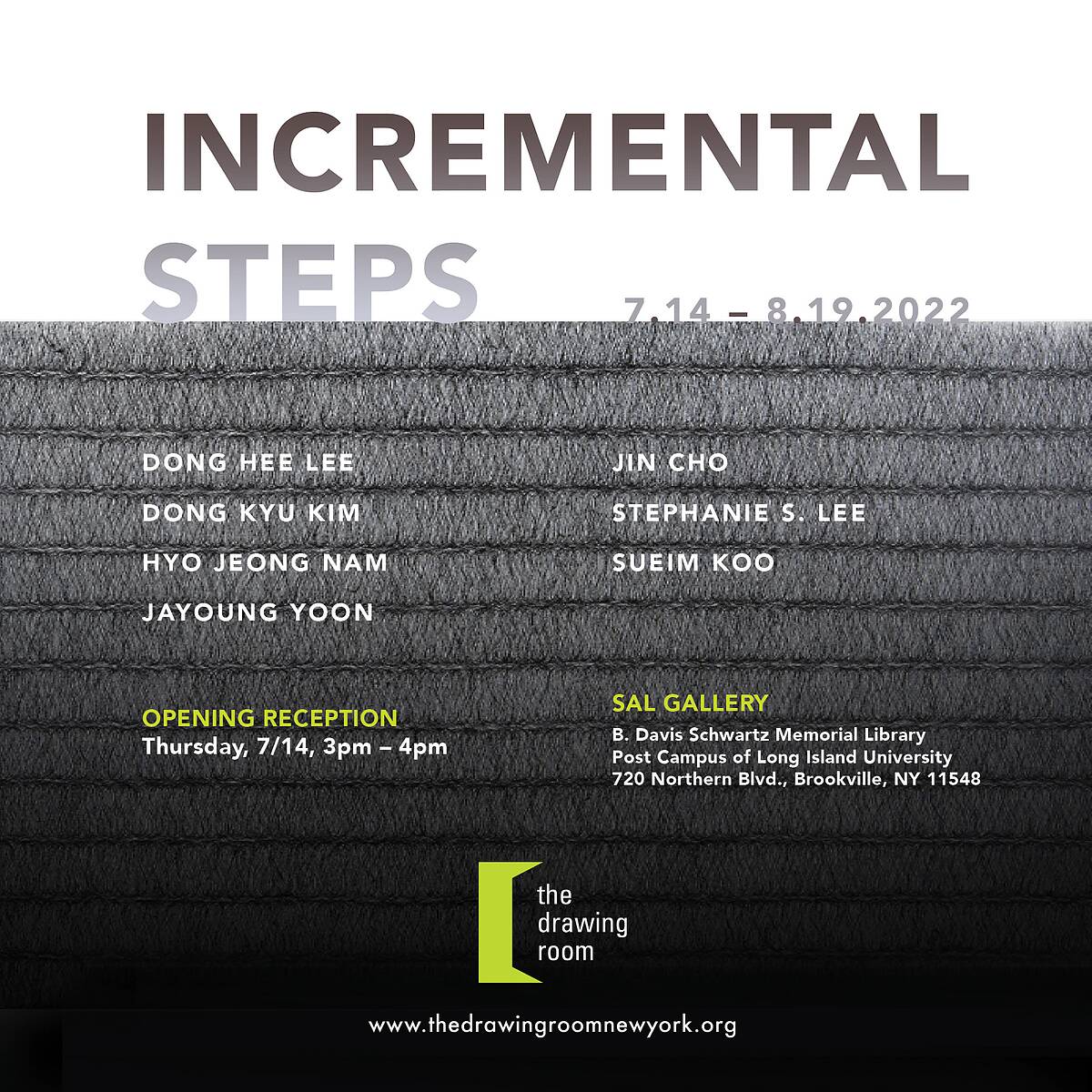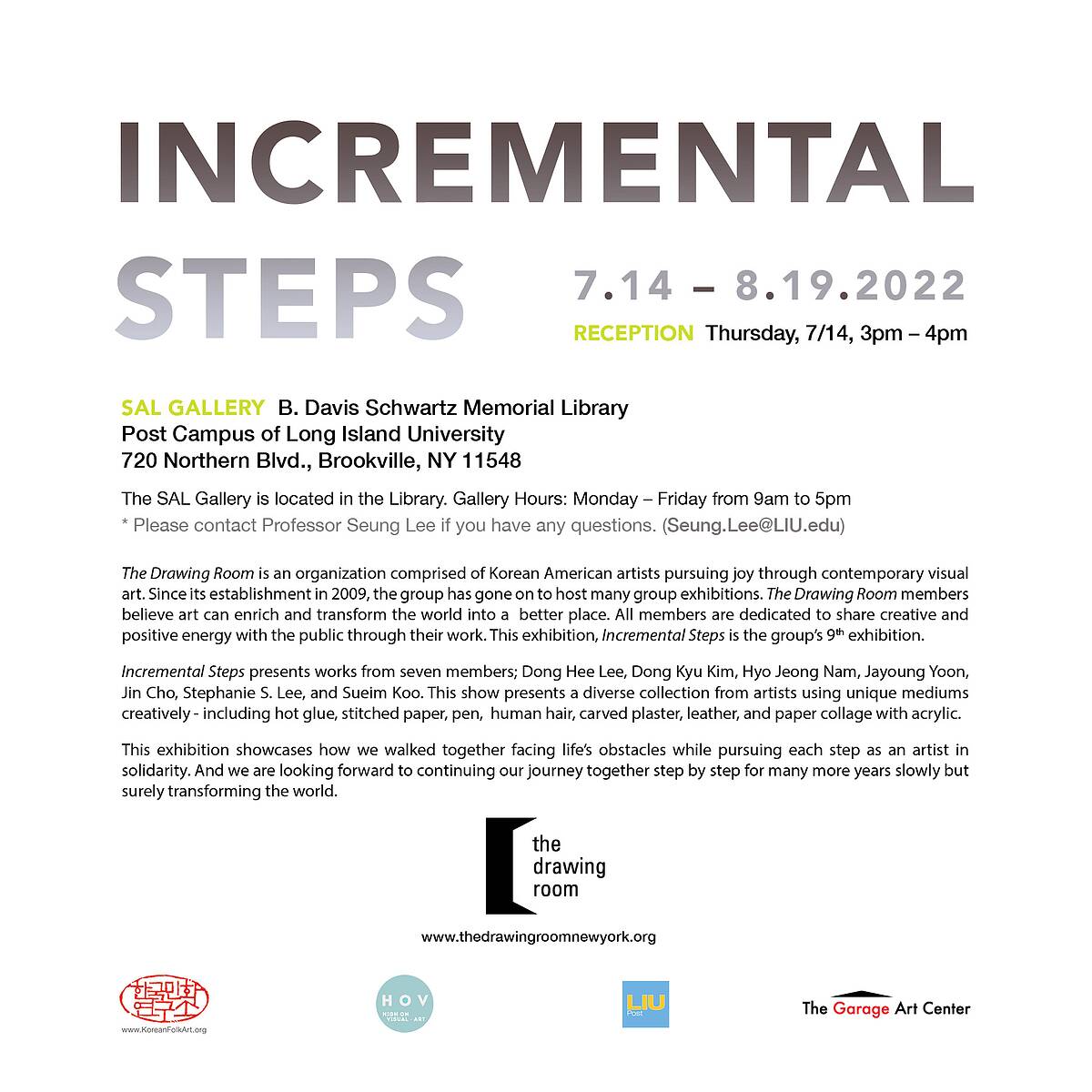 Exhibition
INCREMENTAL STEPS
July 14 – August 19, 2022
3 – 11AM
The Drawing Room is an organization comprised of Korean American artists pursuing joy through
contemporary visual art. Since its establishment in 2009, the group has gone on to host many group exhibitions. The Drawing Room members believe art can enrich and transform the world into a better place. All members are dedicated to share creative and positive energy with the public through their work. This exhibition, Incremental Steps is the group's 9th exhibition.
Incremental Steps presents works from seven members; Dong Hee Lee, Dong Kyu Kim, Hyo Jeong Nam, Jayoung Yoon, Jin Cho, Stephanie S. Lee, and Sueim Koo. This show presents a diverse collection from artists using unique mediums creatively - including hot glue, stitched paper, pen, human hair, carved plaster, leather, and paper collage with acrylic.
This exhibition showcases how we walked together facing life's obstacles while pursuing each step as
an artist in solidarity. And we are looking forward to continuing our journey together step by step for many more years slowly but surely transforming the world.
Free and open to the public. (M-F: 9am - 5pm)