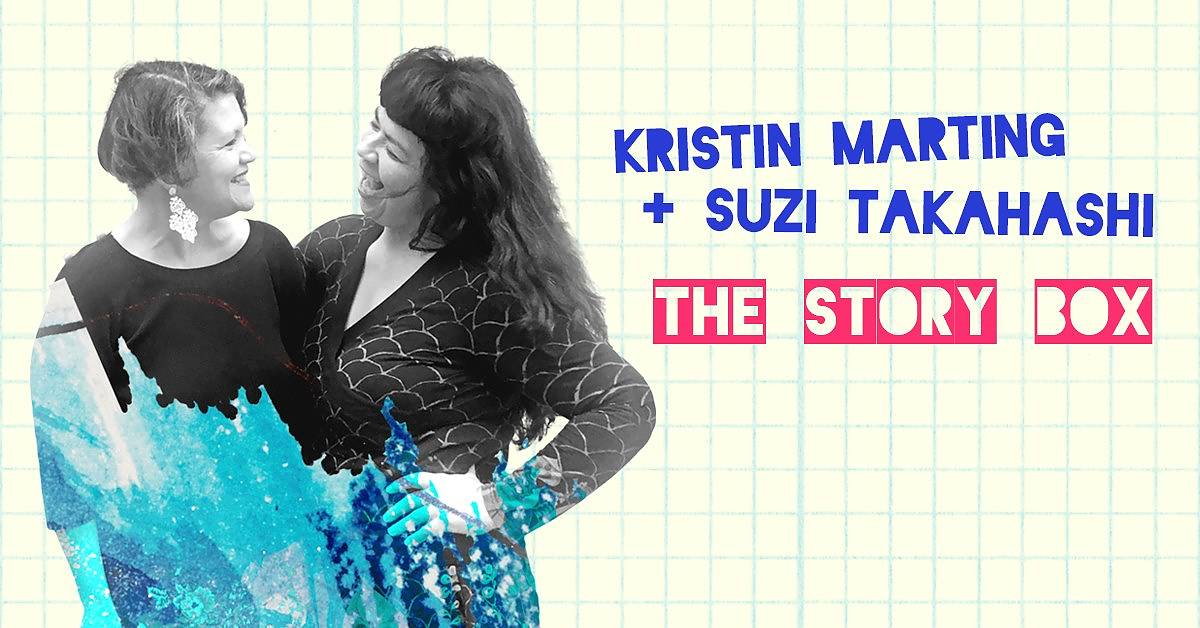 Performance
HERE/RAW Resident Artist Works: The Story Box
February 23 – February 24, 2020
7PM
The Story Box, created by Kristin Marting and Suzi Takahashi, is a multi-genre storytelling event using text, visuals, music and experiential learning to explore the importance of safeguarding our civil rights through the lens of Japanese-American identity.
The audience enters a room of suitcases left by Japanese American internees allowed to bring "only what they could carry" to the camps. A woman traces her family's immigration to the US and her experience as a first generation American. She discovers a kamishibai – a wooden box containing drawings brought to life through storytelling. The drawings depict a girl living in an Internment camp whose father is a"No-No Boy," men considered traitors because of answers to an allegiance test.
The audience is then invited to discover the contents of their suitcases – each containing images created by commissioned artists of color – and to share their diverse stories in response to the images. At a time when immigrants are being scapegoated, we hope to spark an empathetic, cross-cultural conversation that humanizes our audience, and reminds us of our shared responsibility in protecting the civil rights of all Americans.
Tickets are $15 and are titled as HERE/RAW All-Access Pass