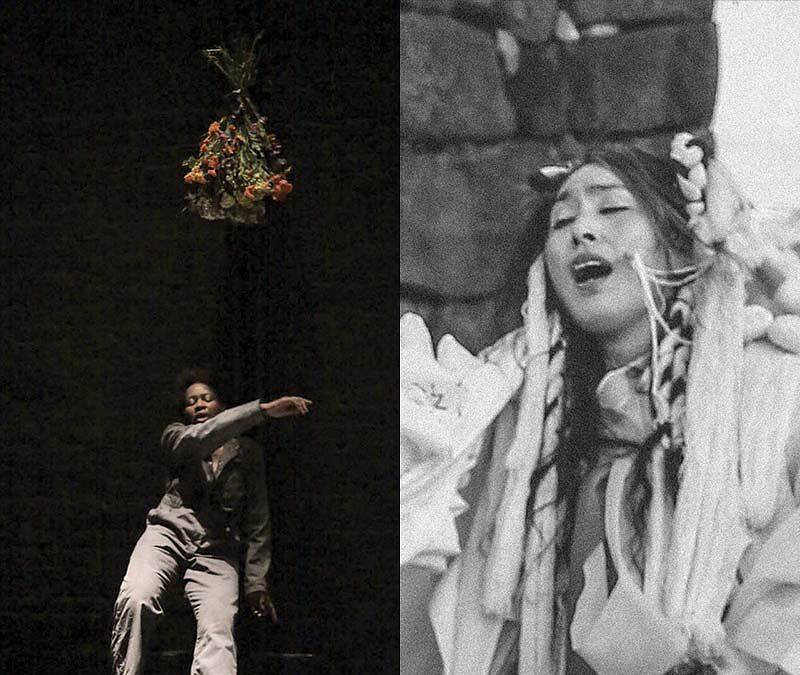 Community Event
Gibney Presents HANG TIME With Dohee Lee and mayfield brooks
Friday, January 22, 2021
7 – 9PM
Dohee and mayfield will share aspects of their work that relates to the land and the role of ancestors in their work. This event is a meeting with the artists and an open-ended digital hangout–audience drop-in hosted by mayfield and Dohee. BYOB to the Zoom room!
ABOUT DOHEE LEE
Born on Jeju Island in South Korea. She learned Korean dance, Korean percussion, and vocals rooted in Korean indigenous practice such Shamanism. Her art now focuses on integrating these traditional ritual forms with contemporary elements. Her recent awards, Guggenheim Fellowship, Hewlett Foundation, Doris Duke Impact Award, Creative Capital and Herb Alpert Award. Her works emphasize the mythical, experimental, ritualistic, theatrical, historical and healing aspects of music, dance and installation, sharing thoughts and ideas on vital issues such identity, politics, nature and spirituality. She passionately believes by practicing and performing art we can commune and heal with people and spirits to express and share our thoughts and ideas on vital issues such as identity, politics, land, nature and spirituality.
ABOUT mayfield brooks
mayfield brooks improvises while black, and is currently based in brooklyn, new york on lenapehoking land, the homeland of the lenape people. mayfield is a movement-based performance artist, vocalist, urban farmer, writer, and wanderer. they are currently an artist in residence at the center for performance research (cpr) and abrons arts center in new york city/lenapehoking, is faculty at movement research nyc and the editor-in-chief of the movement research performance journal. mayfield teaches and performs practices that arise from their life/art/movement work, improvising while black (iwb)
All 2021 Season events will be held online via Zoom. Gibney's Box Office can be reached via email. For ticketing inquiries or requests, please email Marketing & Audience Services Manager, Kimiko Tanabe, at boxoffice@gibneydance.org.