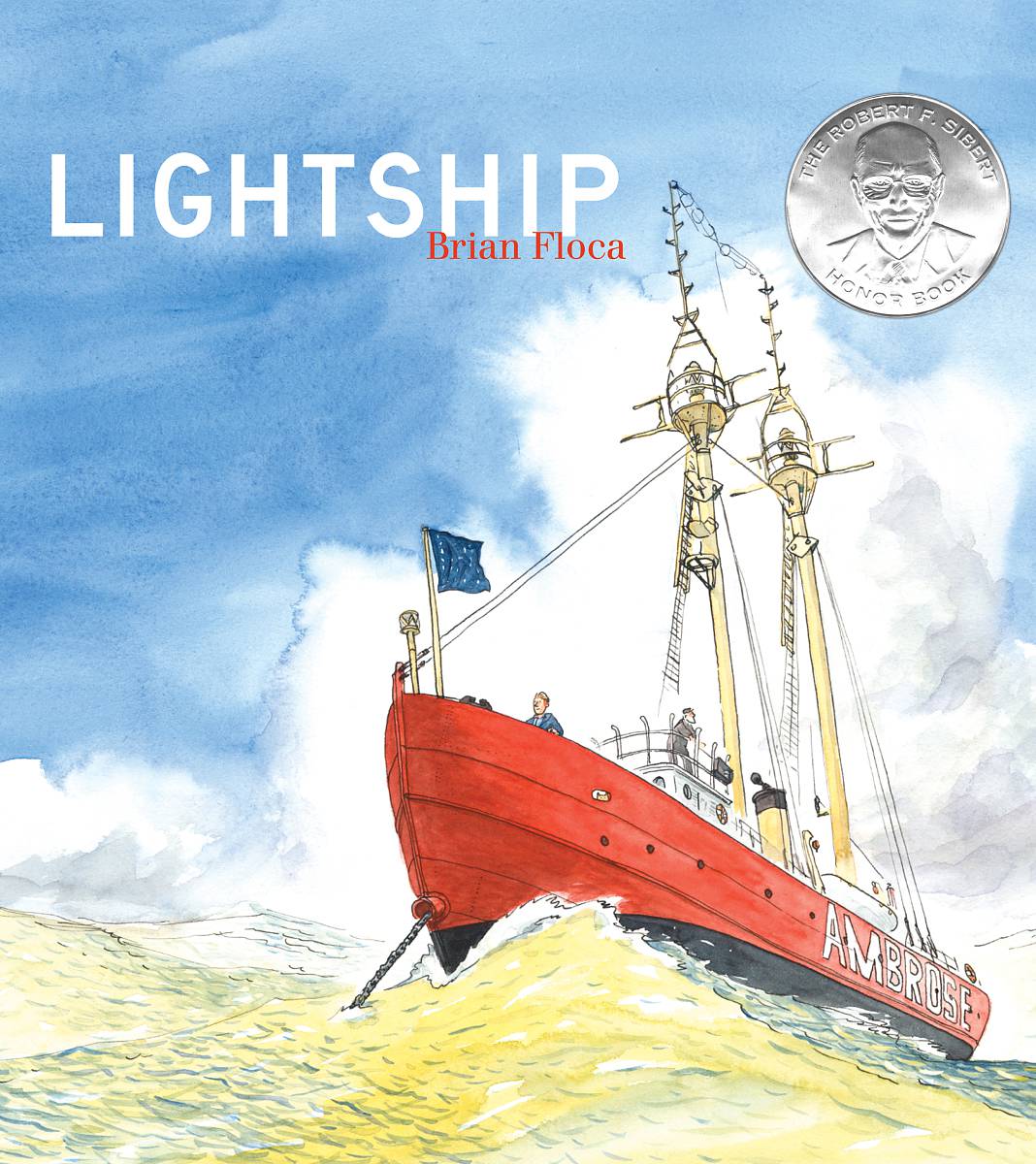 From Book to Boat
Saturday, March 25, 2017
10 – 12PM
The South Street Seaport Museum presents FROM BOOK TO BOAT, a celebration of the 10th anniversary of Brian Floca's award-winning children's book Lightship at the South Street Seaport Museum's Melville Gallery (213 Water Street, NYC 10038) Saturday, March 25, 2017 from 10am - 12pm. A family event for all ages, tickets can be purchased at www.seaportmuseum.org/lightship-book-talk.
Join award-winning and bestselling author and illustrator Brian Floca for FROM BOOK TO BOAT, a presentation on the creation of his book LIGHTSHIP, which will celebrate ten years in print this March. Brian will share slides and stories about his inspiration — the South Street Seaport Museum's very own Ambrose lightship — and the process of researching, writing, and illustrating a picture book. There will be a Q&A and illustrations by Brian Floca to follow.
"Floca creates both suspense and poetry in this tribute to the anchored lightships that once warned ships away from hazards on the North American coast."
- Kirkus Reviews
"This handsome book respects both its subject and its audience." - Booklist
"Lightship? The best non-fiction books make us become fascinated with what we never knew existed." - Chicago Tribune
Brian Floca is the author and illustrator of numerous books for children, including Locomotive, Moonshot: The Flight of Apollo 11, Lightship, and The Racecar Alphabet. In 2014, he was awarded the Caldecott Medal for his book Locomotive. Brian's books have additionally received four Robert F. Sibert Honor awards, a silver medal from the Society of Illustrators, and have twice been selected for the New York Times' annual 10 Best Illustrated Books list. A native of Texas, Brian lives and works in Brooklyn. You can learn more at brianfloca.com.
Organized by
Michelle Tabnick Communications
Contact
katie@michelletabnickcommunications.com