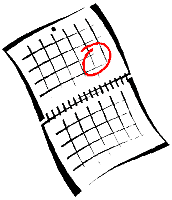 Ardea Arts in partnership with The Garden State Philharmonic presents the World Concert Premiere of ANIMAL TALES
Saturday, March 25, 2017
7 – 9PM
Ardea Arts in partnership with The Garden State Philharmonic presents the World Concert Premiere of ANIMAL TALES at The Jay & Linda Grunin Center for the Arts at Ocean County College (1 College Drive, Toms River, NJ 08754) on Saturday, March 25, 2017 at 7pm. For more information, visit: www.ardeaarts.com/animal-tales.
Tickets are $25 ($20 for Seniors / $15 for Students) and can be purchased at www.gardenstatephilharmonic.org/events/animal-tales-new-jersey-premiere/.
Audiences will be drawn into a world of animals and the lessons learned when we seek out new adventures. A professional orchestra and guest vocalists will raise the curtain on a new family favorite that speaks to the child in all of us through narrative, orchestral music and operatic tones.
ANIMAL TALES is co-produced by Ardea Arts and the Garden State Philharmonic
Composed by Kitty Brazelton
Story and Libretto by George Plimpton
Origin and Direction by Grethe Barrett Holby
Commissioned and Developed by Ardea Arts/Family Opera Initiative
With major funding by The Jaffe Family Foundation and Opera America
The commissioning of Kitty Brazelton for Animal Tales received funding from OPERA America's Opera Grants for Female Composers program, supported by the Virginia B. Toulmin Foundation.
Organized by
Michelle Tabnick Communications
Contact
lilli@michelletabnickcommunications.com