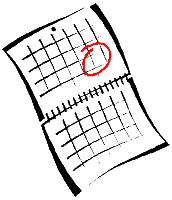 Film Screening & Discussion: Alwan & 3rd i NY Present: Double Bill "Days in The Heart of the Revolution" & "Socotra"
Tuesday, September 23, 2014
7 – 10PM
ALWAN CELEBRATES YEMEN
Film Screening and Discussion
Join 3rd i NY and Alwan for the Arts in celebrating and appreciating the unique and diverse arts and culture of Yemen in a special series that will span over two weeks and will include film screenings with discussions, a book launch on The Silver Treasures from the Land of Sheba, and a concert by the astounding Yemeni-musician Abdulrahman al-Akhfash.
TUESDAY SEPT 23: YEMENI FILMS SCREENINGS
Days in The Heart of the Revolution Ammar Basha, Yemen, 2012, 46 minutes
This series of short documentaries examines the plight of citizens displaced by the conflicts in Abyan and Saʻdah, and other pressing contemporary issues.
Socotra (H'er wa Imshin) Felisa Jimenez, Yemen & Colombia, 2013, 36 minutes
This hauntingly beautiful documentary explores the social changes that have come to the remote Yemeni island of Socotra in recent years.
Organized by
Alwan for the Arts
Contact
alwanmarketingteam@gmail.com