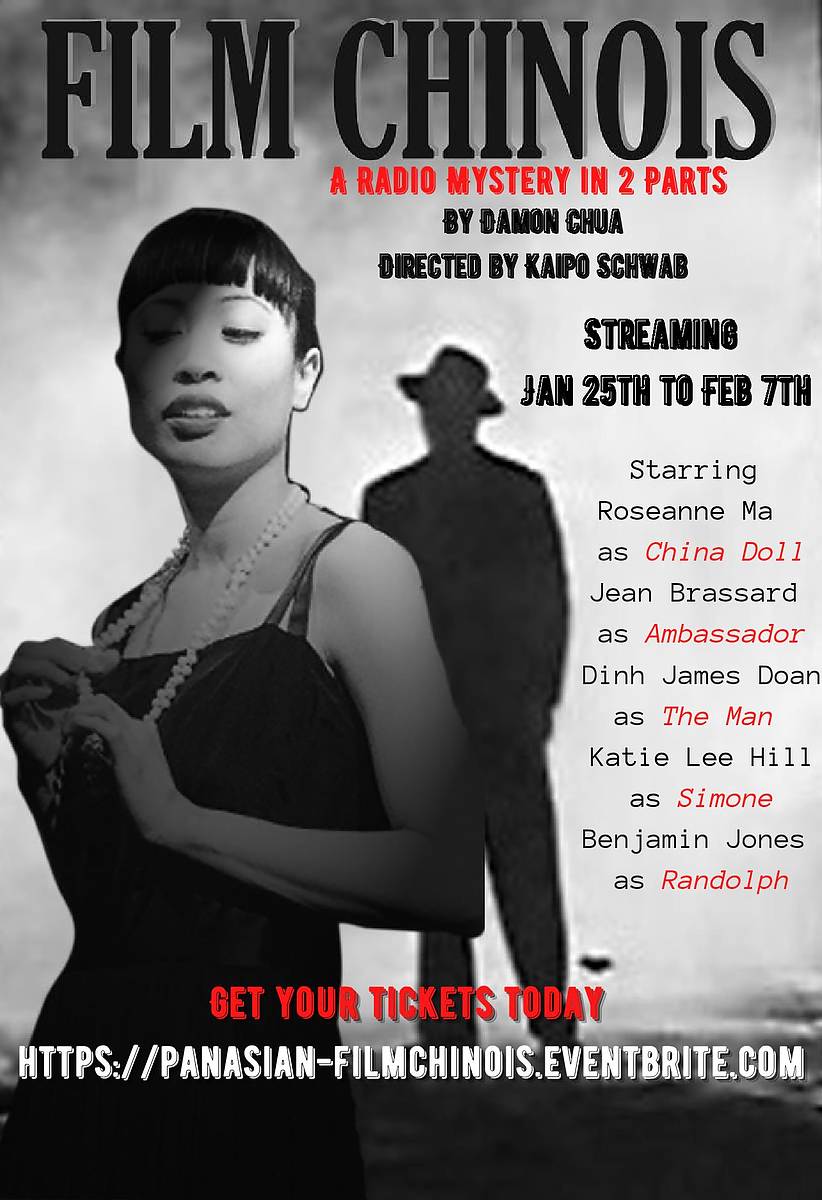 Performance
Film Chinois: A Radio Mystery In 2 Parts
January 25 – February 7, 2021

FILM CHINOIS is a noir infused thriller of spy-versus-spy intrigue and dangerous romantic liaisons in the vein of Hollywood's classic films such as The Maltese Falcon. The play takes us back to 1947 Peking, an uneasy time between WWII and the imminent Communist takeover two years later. Cast stars Pan Asian veteran Roseanne Ma as CHINADOLL, a Maoist femme fatale, Benjamin Jones as RANDOLPH, a fresh-faced American operative on a secret mission, and Dinh James Doan as the mysterious MAN. Further complicating things are Jean Brassard as the AMBASSADOR who seems to know Peking too well; his current flame, SIMONE, a songstress with something up her sleeve. As RANDOLPH plunges deeper and deeper into the heart of darkness, he finds his life imperiled, as he begins to unravel the mystery of a piece of old home-made film.
FILM CHINOIS made its East Coast Premiere with Pan Asian Rep in January 2015 at The Beckett Theater at Theater Row. The New York Times called the performance "an exercise in noir styling and political intrigue, identities can be fluid and motivations suspect."
Film Chinois: A Radio Play will be premiered in two parts. You will receive an email with access information on Jan 25th. You can listen to both parts On Demand through February 7th.