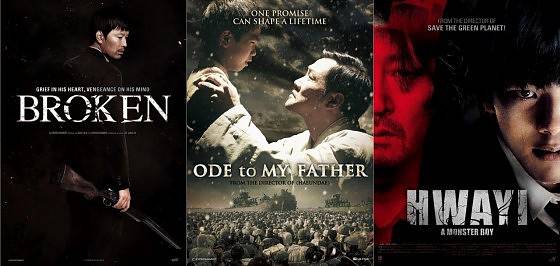 Fathers on Screen - Korean Movie Night New York
February 9 – March 31, 2015
6:30 – 8PM
Fathers on Screen (Feb. 9 - Mar. 31, 2015)
The popular, ongoing Korean Movie Night New York kicks off 2015 with the series Fathers on Screen, which explores different types of Korean father figures, both positive and negative, as they have been shaped by the cultural and socio-economic conditions in contemporary Korea: a hard-working, devoted family man in ODE TO MY FATHER, an authoritarian and cold-blooded murderer in HWAYI, a vengeful vigilante in BROKEN, and a heroic ex-firefighter forced to commit non-heroic acts in GUARDIAN.
Korean Movie Night New York is an ongoing, twice-a-month film program that introduces the full spectrum of contemporary and classic Korean cinema to New York audiences, from popular blockbusters, independent films, and documentaries to animation and family movies. Click here to learn more.
Screenings at:
Asia Society725 Park Avenue (at 70 Street)New York, NY 10021
Free admission. First-come, first-served.
Organized by
Asia Society
Contact
printern@asiasociety.org