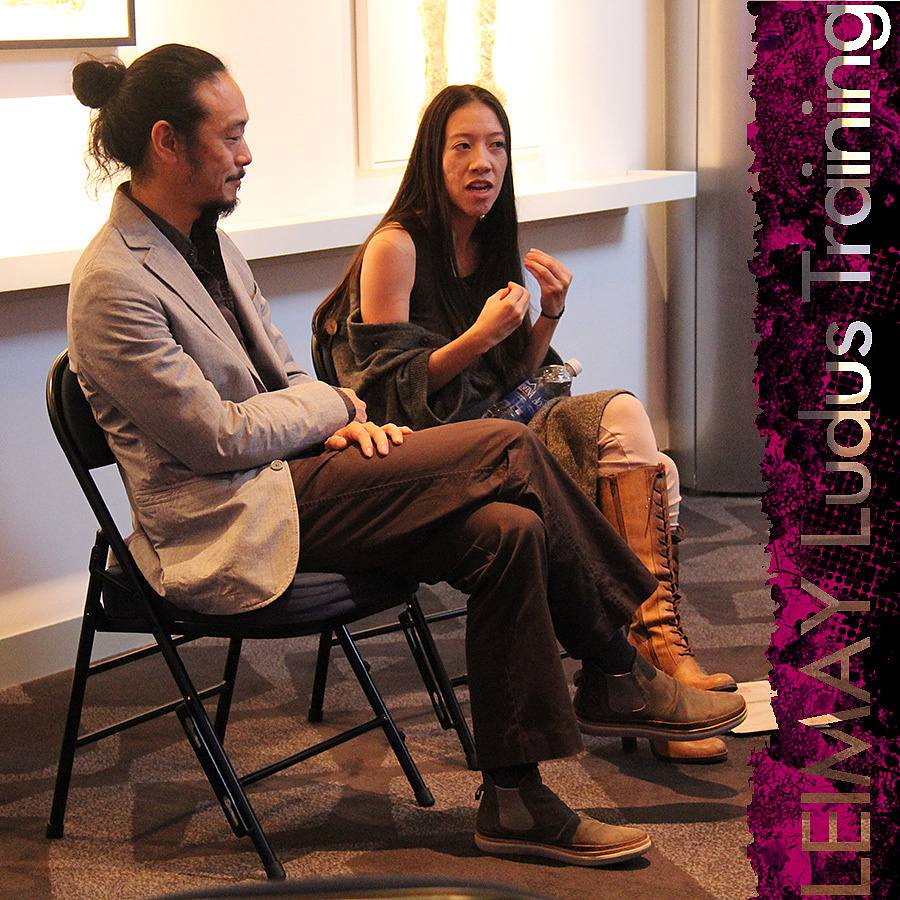 Encounters with LEIMAY: Public Symposium & Studies for Borders
Saturday, June 27, 2015
2 – 6PM
Encounters with LEIMAY is a four-part series of talks, performances, and training that, seen as a whole, offer a resonant environment that mirrors LEIMAY's artistic practice. Encounters with LEIMAY is conceived by artistic directors Ximena Garnica and Shige Moriya as a chance to see the company at its home, uncovering the layers of thought, practice, and experimentation that compose LEIMAY's work. This series takes place through the LEIMAY Ludus Training Summer Intensive, a lecture demonstration on LEIMAY Ludus, and a symposium and performance studies focused around LEIMAY's new piece, Borders, premiering at BAM in February 2016.
Public Symposium & Studies for Borders
This afternoon with LEIMAY revolves around the word and concept of Borders, which is the subject and name of LEIMAY's new piece, premiering at BAM in 2016. The afternoon begins with a symposium of thinkers from different fields who reflect on the notion of borders. Following, LEIMAY will present performance studies for the piece. After the studies, audience members are invited to share their impressions of the work in a round table format.