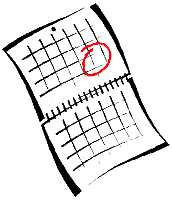 East Winds Ensemble: Shakuhachi a world of possibilities
Sunday, December 14, 2014
5 – 6PM
PRESS RELEASE For Immediate Release:
Nicholas Roerich Museum and East Winds, Inc. present the East Winds Ensemble in a unique concert by the master of the Shakuhachi: Marco Lienhard.
A concert of Shakuhachi solos and duets- music that will dazzle your senses. A concert of soulful music of great classics and new music. A great way to celebrate the Holidays with the peaceful sounds of the Shakuhachi. There will be New York premieres of pieces by Marco Lienhard and Chris Molina who will also be performing.
When: Saturday, December 14th, 2014 at 5 PM, Free event
Where: Nicholas Roerich Museum 319 West 107th Street New York NY 10025
Information: http://www.roerich.org or at 212-864–7752
Train: #1 train to 110th Street and Broadway.
East Winds Ensemble has travelled internationally in Japan, Mexico, Europe and South America. They recently toured Brazil with the Japan Foundation. Marco Lienhard has appeared at Carnegie Hall, Lincoln Center, Madison Square Garden, etc. and on numerous national and international TV programs (Regis and Kathie Lee, PBS specials, etc.). Their best selling albums are available on MarcoLienhard.com, iTunes and cdbaby.com. This concert will focus on the five-holed Bamboo flute the Shakuhachi of different length. Solos and duets will be performed: Bamboo Poem, Aftermath, Yuuzuru by Marco Lienhard; Morning Monkeys by Chris Molina and traditional pieces such as Shika no Toune, Toune no Funauta, Yamagoe, etc.
Quotes from the Media:
" An amazing Shakuhachi player Marco Lienhard has come out with a new CD, truly a very gifted and wonderful sense of musicality. Not since " National Treasure" Yamaguchi Goro's rendition of Kinko Honkyoku music have I felt the need to listen to more of his music. His rendition of Honkyoku form the Watazumi style is incredible and everyone studying the style should listen to it. His powerful and heartfelt rendition of Amazing grace reminded me of such gospel singers as Mahalia Jackson. "
Hogaku Journal, Tokyo
This performance is made possible in part by funds from East Winds, Inc. and in part with public funds from the New York City Department of Cultural Affairs and in part by public funds from the Fund for Creative Communities/NY Council on the Arts Decentralization Program, administered by the Lower Manhattan Cultural Council.
Contact: Marco Lienhard, shaku8@mac.com, MarcoLienhard.com
Tags
Organized by
Marco Lienhard and East Winds, Inc.
Contact
shaku8@aol.com