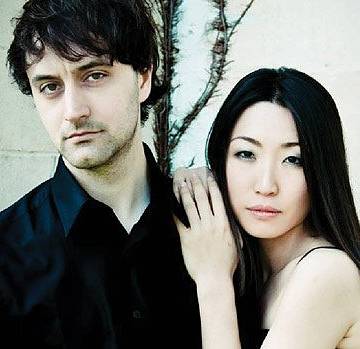 Concert: Soyeon Kate Lee & Ran Dank @Wave Hill
Sunday, December 14, 2014
2 – 3PM
Watch a video of the performers
Already Wave Hill favorites, pianists Soyeon Kate Lee and Ran Dankreturn to share the wonder of the holidays with a dazzling program that opens and closes with four-hand works. They begin with Brahms' Waltzes, followed by Gabriela Lena Frank's Sonata Serrana No.1 and close with an arrangement of Tchaikovsky's beloved Nutcracker Suite. Each artist also takes a solo turn at the keyboard. Ms. Lee performs two of Debussy's Preludes and Mr. Dank plays Liszt's Hungarian Rhapsody.
The New York Times describes the duo as a "tour de force…with such sensitivity and grace," noting Ms. Lee's "lively imagination and a firm sense of style" and Mr. Dank's "muscular and virtuosic performance."
$28 general admission, $15 child (ages 8 to 18). $22 Wave Hill Member, $12 Wave Hill Member child. Registration required, online or at the Perkins Visitor Center.
Photo credit: Lisa-Marie Mazzucco
Tags
Organized by
a4 - Network Admin