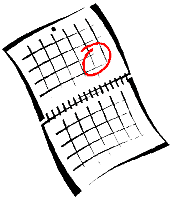 East Meets West: An Exhibition of Fine Arts from AsiaArt
March 26 – April 16, 2013
11 – 6PM
Asian Art Inspires and Amazes at Agora Gallery
In East Meets West: An Exhibition of Fine Arts from Asia viewers are introduced to a world where delicacy is matched with force, beauty with emphasis and artistic skill with aesthetic ability. Part of the power of these pieces comes from their integrity, which shines out of every work of art, giving the colors and forms through which the artists express themselves added poignancy and meaning. Presenting different perspectives on various aspects of the world, every artwork gifts the attentive viewer with a new and fascinating idea of outlook. The exhibition opens on March 26, 2013 and runs until April 16, 2013. The opening reception will take place on the evening of Thursday, April 4, 2013. Entrance is free and art lovers are warmly encouraged to attend.
Exhibition Dates: March 26, 2013 – April 16, 2013
Reception: Thursday, April 4, 2013, 6-8 pm
Gallery Location: 530 West 25th St, New York City
Gallery Hours: Tues – Sat, 11a.m. - 6 p.m.
Event URL: http://www.agora-gallery.com/ExhibitionAnnouncement/matrix_3_26_2013.aspx
Featured Artists:
Susumu Hasegawa | Kenji Inoue | Yasuyuki Ito | Noriko Kinouchi | Takashi Kogawa | Jenyshin | MIKIKO | Masakazu Tatebayashi
About Agora Gallery
Agora Gallery is a fine art gallery, established in 1984 and located in the heart of New York City's Chelsea art galleries district. It is famous for showcasing a spectacular array of talented artists from around the world and around the corner, while providing quality and original art to collectors. Exhibitions are usually group exhibits, presenting the work of a number of artists, but sometimes solo exhibitions focus on the work of one particular artist. The gallery publishes ARTisSpectrum Magazine, a bi-annual magazine that is distributed to museums, galleries, art institutions and art schools around the world. It provides artists, collectors, museums, galleries, art organizations and enthusiasts with access to the work of international talented artists as well as feature articles, reviews and interviews. Agora Gallery is the proud sponsor of ARTmine, one of the most comprehensive resources available worldwide to view and purchase fine art. The gallery also runs Agora Art Blog, a blog designed to provide helpful information and advice for artists while providing a forum for artists to help one another by sharing their experiences and thoughts.
Organized by
Agora Gallery
Contact
olga@agora-gallery.com