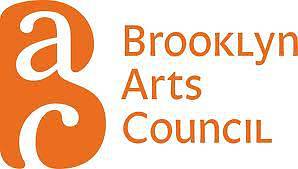 Brooklyn Arts Council- Free Professional Development Workshop
Tuesday, March 26, 2013
6 – 8PM
The Brooklyn Art Council is presenting a free professional development workshop on Tuesday, March 26th, from 6-8pm, at the Actor's Fund building at 160 Schermerhorn St. in downtown Brooklyn. It's the final installment of a series of 'After Hurricane Sandy' seminars we've been presenting in collaboration with NYFA and CUE Art Foundation.
The topic is helping artist protect themselves and prepare for potential future events like Sandy. We've assembled some great expertise from Volunteer Lawyers for the Arts, Fractured Atlas and the insurance world, who will be able to answer questions for artists who may have experienced impacts form Sandy last fall, and who will be giving advice and answering questions about preparing for the future (demystifying different kinds of insurance and making recommendations for affordable programs, discussing contract and lease details to think about going forward, etc.)
The workshop is appropriate for artists of all disciplines.
The link to the workshop on our website and the RSVP link (not required), are here.
Organized by
Brooklyn Arts Council