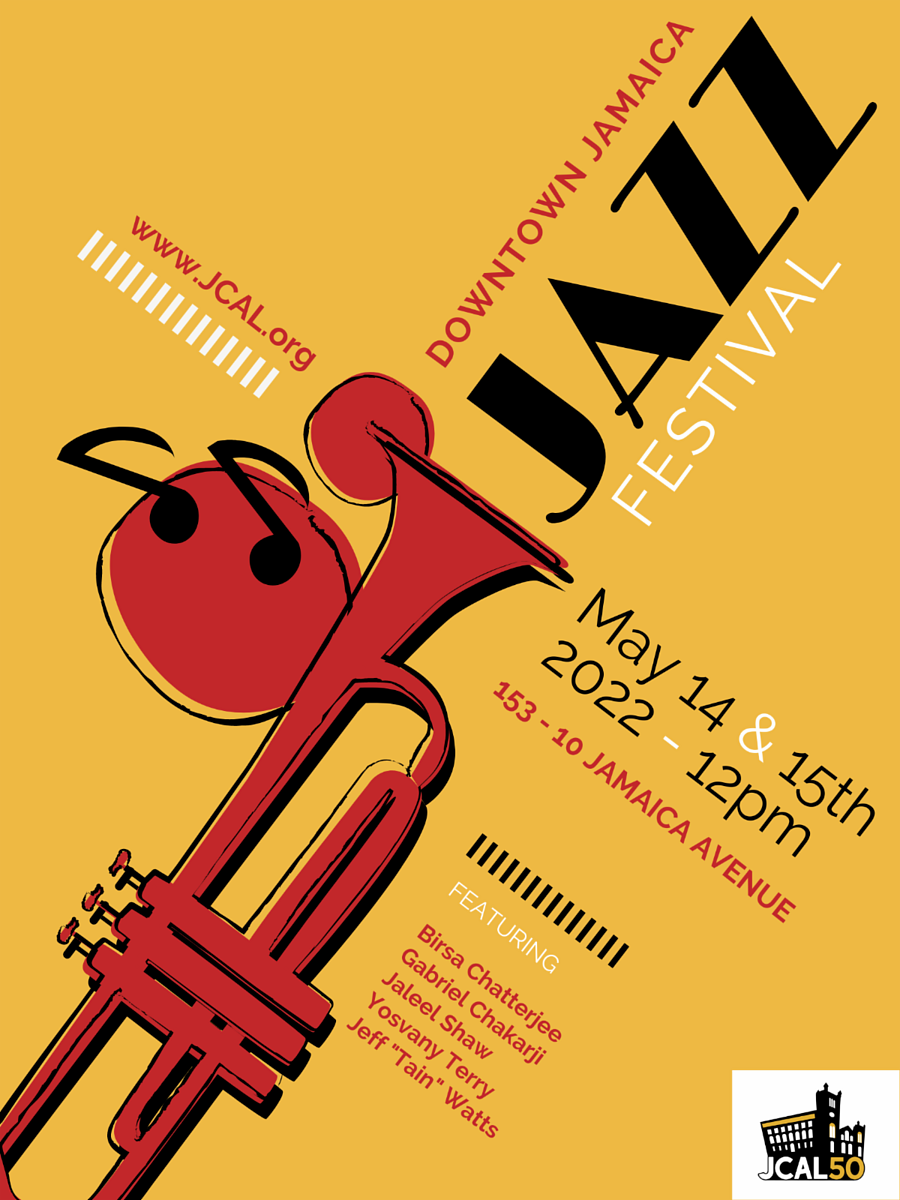 Fair or Festival
Downtown Jamaica Jazz Festival
May 14 – May 15, 2022
6PM
JCAL's Downtown Jamaica Jazz Festival is coming next month, with a lineup of acclaimed artists! (Full performance lineup to be announced).
The Jamaica Downtown Jazz Festival aims to celebrate the rich jazz heritage rooted in Southeast Queens and promotes generations of talents who hail from diverse cultures residing in this community today.
This weekend-long music marathon features some of the most prominent names in jazz along with emerging musicians.