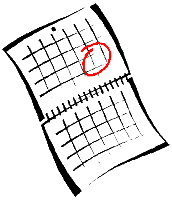 Doug Varone and Dancers Winter Intensive 2017
January 9 – January 14, 2017
9:30 – 5:30PM
Doug Varone and Dancers announces the Winter Intensive 2017 from Monday-Saturday, January 9-14, 2017 from 9:30am-5:30pm at Hunter College 695 Park Ave, New York, NY 10065. The Winter Intensive features classes taught by company members and a number of unique special events, providing a supportive community to challenge dancers physically and artistically. Six intensive days hone technique, repertory, and creative investigation as well as a chance to get to know fellow students and the company community. For more information, visit: www.dougvaroneanddancers.org/winter.php.
CLASS OFFERINGSContemporary Technique taught by Company dancersRepertory taught by Company dancersCreative Investigation with Doug Varone
SPECIAL EVENTSLecture/DemonstrationsOpen RehearsalsQ&As with Doug and the CompanyImprov JamsAnd more!
FEESRegistration: $645
DROP-IN CLASSESDrop-in classes will be available for Contemporary Technique Classes and for 2-day Technique and Repertory packages as space permits beginning January 2. Advance registration is required. Please visit Doug Varone and Dancers' Facebook Winter Intensive Event page in January for more information: https://www.facebook.com/dovadance/
Tags
Organized by
Michelle Tabnick Communications
Contact
lilli@michelletabnickcommunications.com