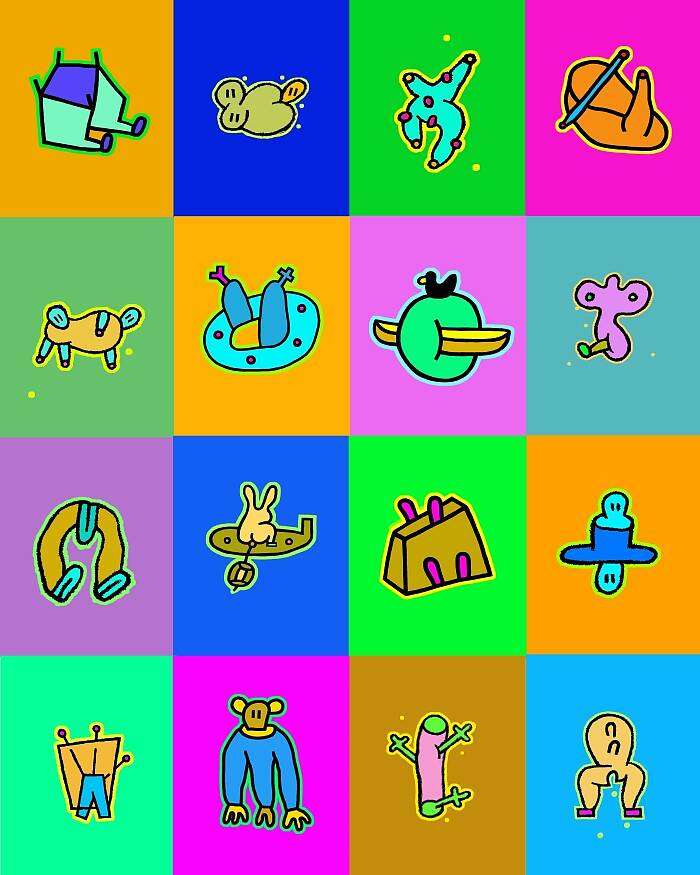 Exhibition
Double Accent | Bing Lee Exhibition
July 8 – July 29, 2022
5PM
Gallery 456 is pleased to present Bing Lee's solo exhibition of a new site-specific mural for Gallery 456, on view July 8 - 29, 2022.
ABOUT THE ARTIST
Bing Lee was born in China. He grew up in Hong Kong and moved to New York in 1979. Lee came to United States on a scholarship studying fine arts at Columbus College of Art and Design in 1973. After received his B.F.A degree in 1977, Lee continued his graduate studies at Syracuse University on scholarship and a full teaching assistantship.
Since Lee initiated the ongoing project "Pictodiary" in 1983, he has been committed to working on his daily iconographic journal. The comprehensive visual vocabulary developed in the "Pictodiary" becomes a significant portrayal of his work, which relays his personal myths and social concerns. Lee's works have been exhibited in art festivals, galleries and museums internationally. He is a recipient of several awards, including the Fulbright Foundation Fellowship 2003, New York State Council on the Arts 1994, New York Foundation for the Arts, Gregory Millard fellowship 1993, National Endowment for the Arts Fellowship 1991, Hong Kong Independent Film Festival Best Experimental film 1979, and Ford Foundation 1978
Lee established the Bing Lee Studio in 1990, and has been commissioned to design and install site-specific public art projects, including the Canal Street Subway Station in New York City, the Midwest Express Center in Milwaukee, Kowloon Tong Station in Hong Kong, Townsend Harris High School, Public School 88 & Public School 242 public schools in New York.
Lee is founding member of Tomato Grey, Godzilla-Asian American Arts Network, Epoxy Art Group in New York, and Visual Art Society in Hong Kong.
Opening Reception: July 8th 2022, 5-7PM