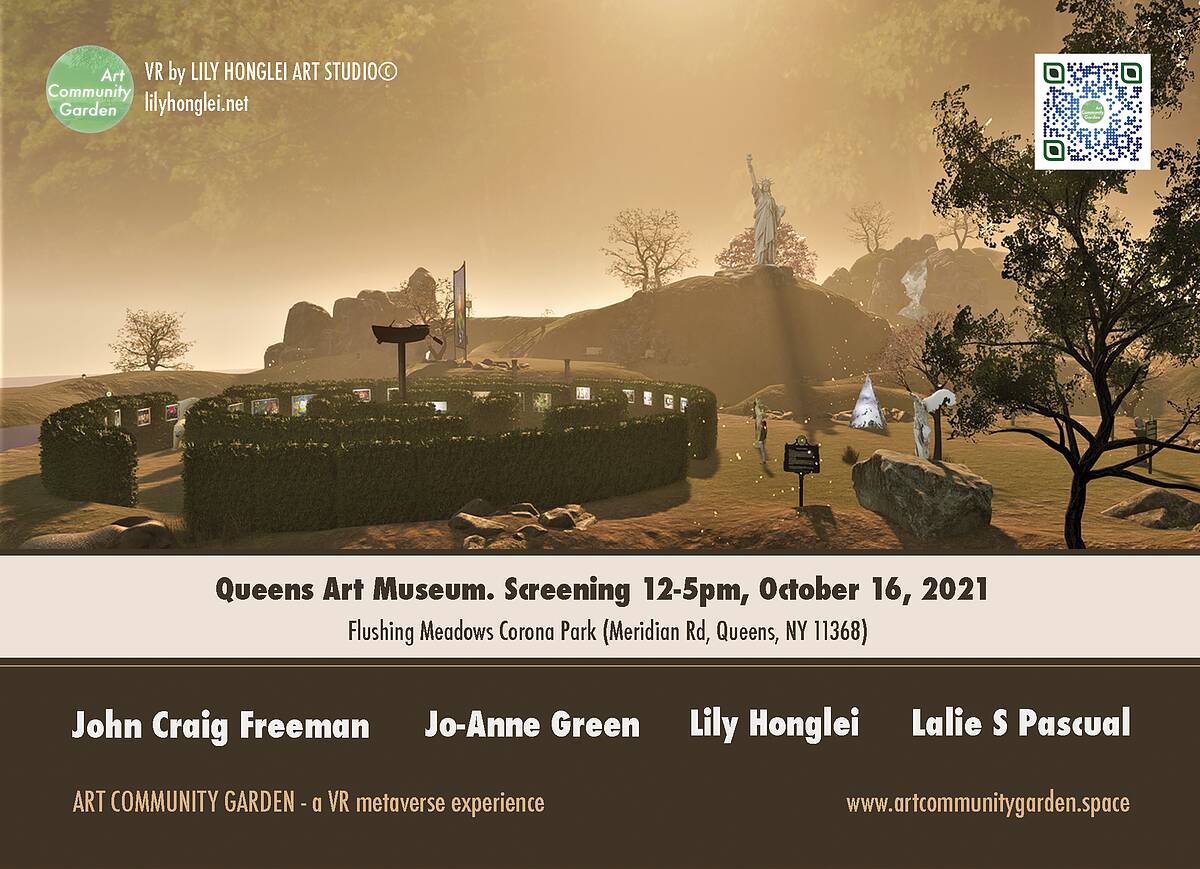 Screening
Day of Performances, Screening and Readings from City Artist Corps at Queens Art Museum, Oct. 16, 2021
Saturday, October 16, 2021
12 – 5PM
Lily Honglei, an Asian American artist collaborative based in Flushing, NY, is presenting their art films at Queens Art Museum as City Artist Corps grantees. The screening event + Q&A is scheduled from 12 to 5PM, Oct. 16, 2021.
During the screening at the museum's theater, Lily Honglei will present "The Butterfly Lovers Trilogy," an animated short film uniquely composed with a series of original oil paintings. Inspired by Eastern Asian folktales and traditional operas, the art film reflects on Asian American cultural identity and immigrant life in New York City. Another artwork featured in the event is "Art Community Garden," an innovative project that Lily Honglei have constructed and shared with fellow artists for collaborations through Online virtual reality application.
Lily Honglei's art practice engages both time-honored mediums such as oil paintings and new media including animation, virtual reality and augmented reality. Lily Honglei are recipients of many awards including Creative Capital, NYFA Fellowship, Queens Art Fund, and NYSCA Individual Artist Grant.