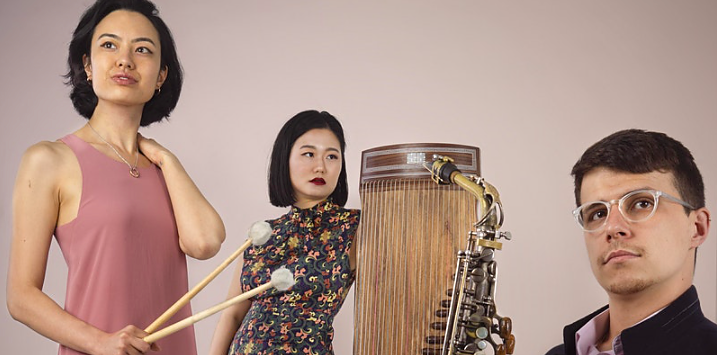 City Artist Corps
David Leon: Bird's Eye
Sunday, October 17, 2021
8 – 9PM
Bird's Eye is the latest project from saxophonist and composer David Leon with Doyeon Kim on gayageum and Lesley Mok on drumset & percussion. Inspired by the folkloric musics of Cuba and Korea, the compositions weave rigorous ensemble writing and guided improvisation to investigate collectivity. As a recipient of New Music USA's 2021 Creator Development Fund, Bird's Eye will workshop new compositions during a series of residencies to be completed by year's end.
Altogether, the trio moves seamlessly between rigorous composition and thoughtful improvisation, traversing diverse landscapes and creating complex counterpoint between their distinct voices.
Doors open at 7:30pm, show begins at 8:00pm.