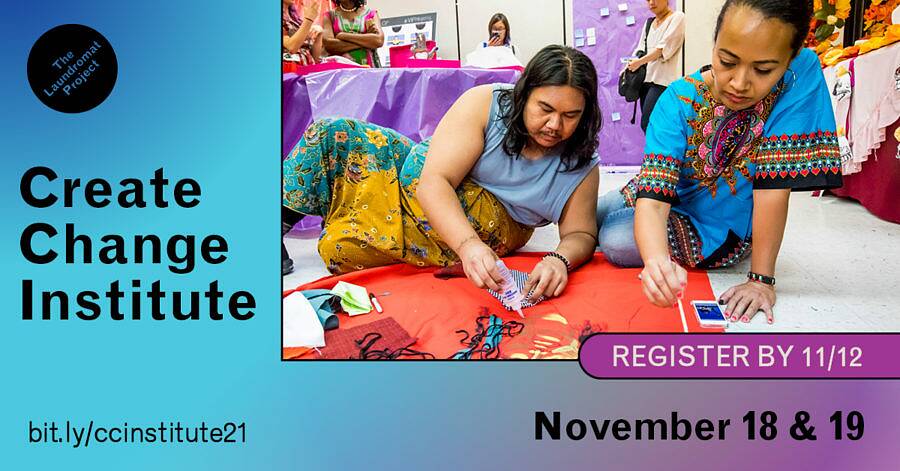 Workshop
Create Change Institute 2021
November 18 – November 19, 2021
12AM
Create Change Institute is a virtual, 2-day intensive version of The Laundromat Project's 6-month Create Change Fellowship Program. This workshop trains participants in meaningful collaboration with communities on shared creative projects addressing social issues using a racial justice lens.
Create Change Institute (CCI) is for artists, activists, advocates, administrators, organizers, cultural workers, and change makers. We invite anyone interested in developing or deepening their collaborative, community centered, and culturally-based creative practices to participate. The curriculum will include practical tools as well as experiential skill building.
For questions, inquiries, or to request financial assistance to cover registration fees, please contact apply@laundromatproject.org.