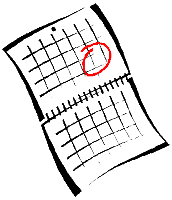 Crafting Creatures: Build a Fantasy Animal Mask!
Saturday, April 11, 2015
2 – 4PM
Join us for our next FREE Family Workshop! Crafting Creatures: Build a Fantasy Animal Mask2-4pmIf you invented a fantasy animal, what would it be? Kids and families will learn about character creation by experimenting with materials such as fur, foam, fabric, and paper to make their own fantasy animal masks! Get inspired by a tour of Gepetto Studios (located in the same building as NARS) with its founders William Mills and Scott Molampy, who will talk about some of the puppets, costumes, and installations they've made for film, television, and stage such as the Macy's Thanksgiving Day Parade, Radio City Music Hall, and the recent Unbreakable Kimmy Schmidt.Space is limited. RSVP strongly recommended: education@narsfoundation.orgPlease be on time! This workshop will begin promptly at 2pm.NARS is a contemporary art space serving southern Brooklyn and Sunset Park. We welcome our neighbors to come check us out! This workshop is made possible with public funds from the New York State Council on the Arts, administered by the Brooklyn Arts Council.
Tags
Organized by
NARS Foundation
Contact
education@narsfoundation.org