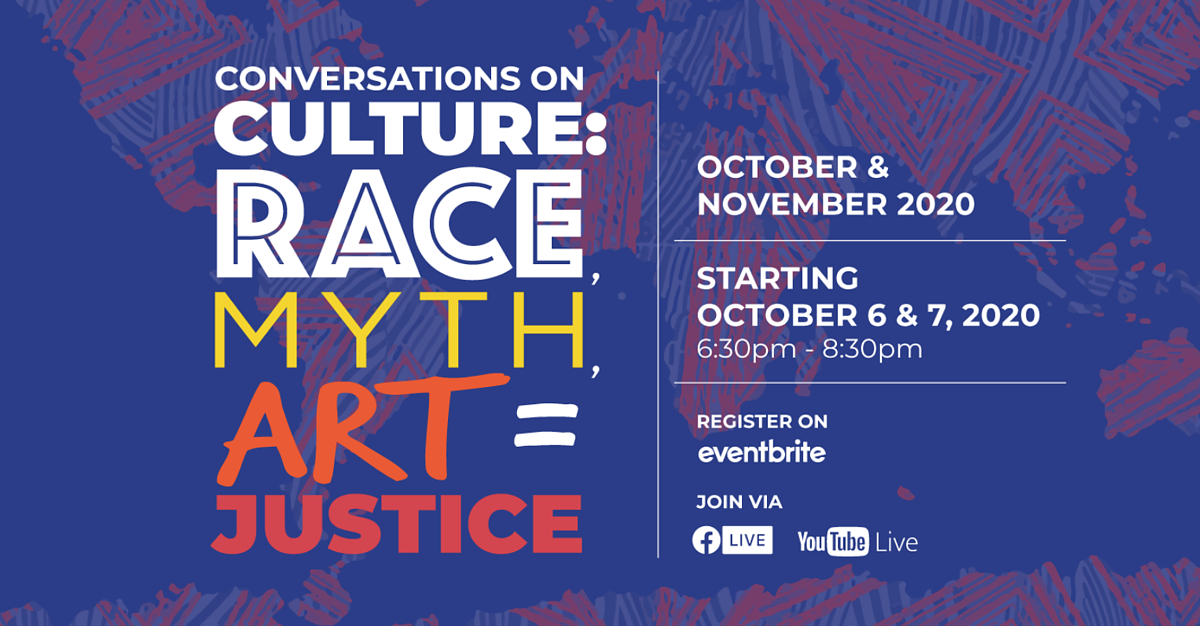 Panel Discussion/Talk
Conversations on Culture: Race, Art, Myth = Justice
October 6 – October 7, 2020
6:30 – 8:30PM
After the overwhelmingly positive response around our Achieving Cultural Equity Survey, the Creative Justice Initiative embark on another necessary and critical step. A conversation series happening in October and November of 2020, that we have called CONVERSATIONS ON CULTURE: RACE, ART, MYTH = JUSTICE
These conversations explore the ways in which we continue to secure a future with global and national allies. We must examine and determine how unjust laws can be changed, ensuring that we institute actual legal protections as we thrive, not just survive. We must establish the basis for just frameworks - new philanthropic models that shore up funding for our community based cultural organizations, as informed by our knowledge, our work, and shaped by our mission and voices.
The CONVERSATIONS are designed to address the systemic injustices that continue to oppress and limit the possibilities of the majority of the nation's Black, Afro Latin, Latinx, Native, Asian, LGBTQIA+/Two Spirit, People with Disabilities, and economically poor White communities. Our commitment and actions will continue to create the society that is promised by the Constitution of the United States built on the humanistic democracy principles of the Iroquois Nation.
We will be honored and humbled by your virtual presence and participation.
Dr. Marta Moreno Vega,
President and Founder,
Creative Justice Initiative