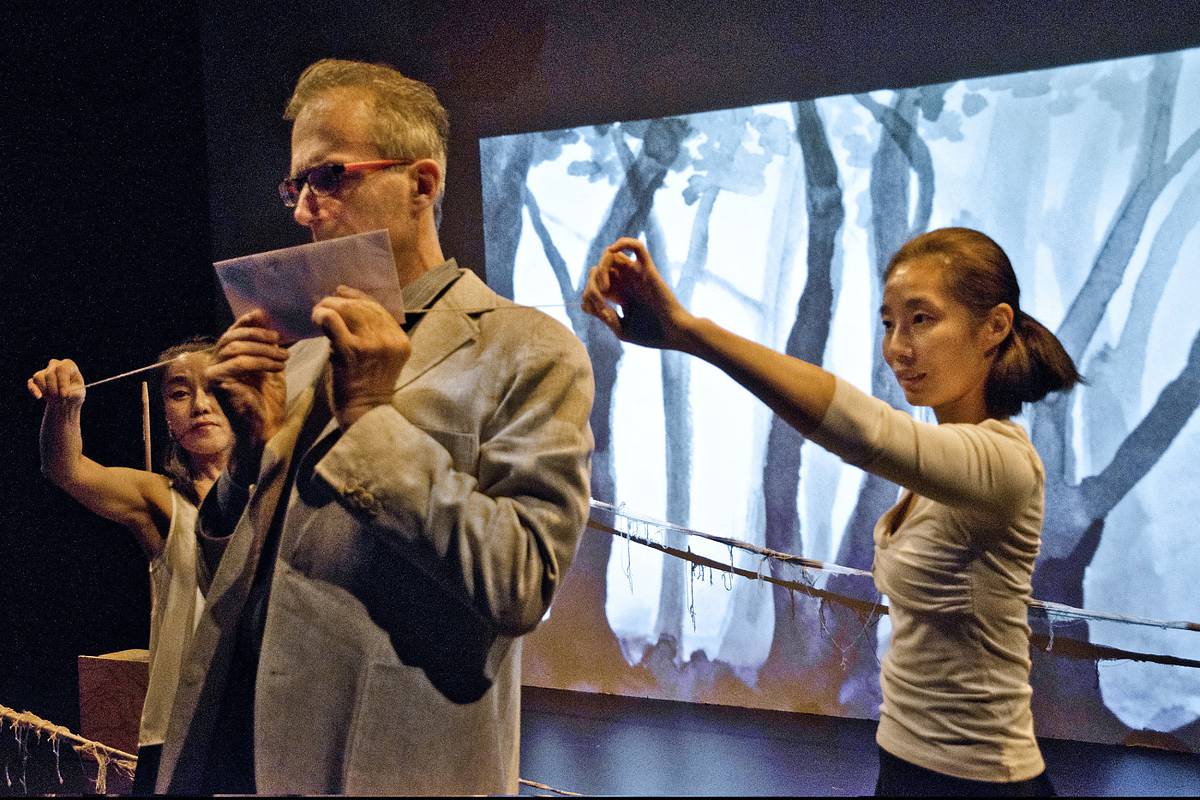 "Remembering Evangeline"
June 1 – June 17, 2017
7PM
Concrete Temple Theatre will present the world premiere of Remembering Evangeline, inspired by Henry Wadsworth Longfellow's epic poem, Evangeline: A Tale of Acadie, June 1 – 17 at HERE (145 Sixth Avenue, just below Spring Street). Remembering Evangeline is written and directed by Renee Philippi and performed by Carlo Adinolfi, Sook Kim and Eun Sung Lee.
Remembering Evangeline is the story of a young woman's quest to discover her true heritage, as the daughter of a Korean mother and an American father who fell in love during the Korean war. It is performed in English, Korean and Japanese, and makes use of visual theater as well as traditional Korean and contemporary dance. Remembering Evangeline is a personal and family journey of loss, love and return.
The production has set and costume designs by Carlo Adinolfi, choreography by Sook Kim and Eun Sung Lee, sound design by Eric Nightengale, and lighting design and stage management by Casey McLain.
Concrete Temple Theatre, founded in 2004, is a multi-disciplinary company that emphasizes the creation of compelling new theater works that incorporate drama, dance, devising, puppetry, music, and the visual arts, and focus on the individual's struggle for identity and society's struggle for cohesion. Through touring their shows and presenting workshops in New York City, nationally, and internationally, Concrete Temple strives to bring myth and ritual back to the center of dialogue, while making connections and opportunities for diverse audiences to question and examine their place in the world.
Remembering Evangeline will run June 1 – 17: Wednesday – Fridays at 7 pm and Saturdays at 2 & 7 pm at Here, 145 Sixth Avenue. Tickets are $25 ($15 for students and seniors) and are available online at here.org, by calling 212-352-3101, or at the HERE Box Office, (two hours before performance). For further information, visit here.org.
Tags
Organized by
Concrete Temple Theatre