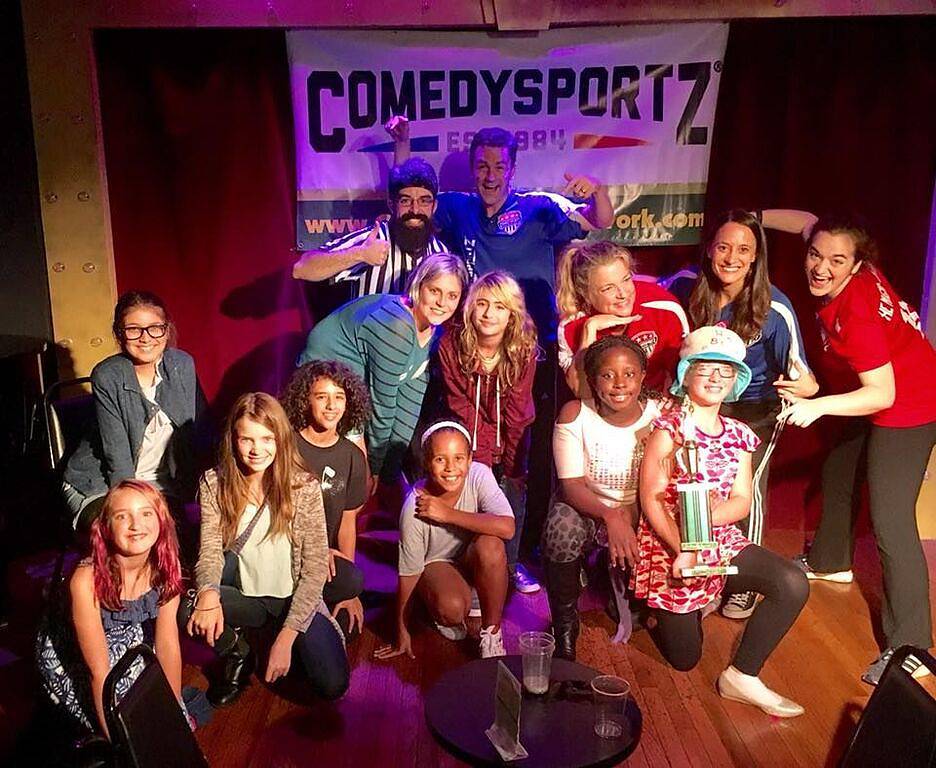 ComedySportz New York City at the Broadway Comedy Club
Saturday, May 26, 2018
6 – 7PM
ComedySportz New York City
at the Broadway Comedy Club
ComedySportz New York City announces upcoming shows on Saturdays at 6pm at the Broadway Comedy Club, 318 W. 53rd Street, NYC. Tickets are $20 ($15 special online price, $25 for general admission plus two sodas, $35 for general admission plus any two items) and are available at http://csznewyork.com/info-and-tickets/tickets/.
ComedySportz® is fast-paced, family-friendly improvisational comedy, played as a sport. Two teams take turns making up scenes, playing games and singing songs - and the audience votes on which team they like the best. It's all presided over by a referee, who keeps things moving, calls the ComedySportz® fouls and takes suggestions shouted out by the audience before each game.
Since 2004, ComedySportz® New York City has been entertaining fans with the fastest and funniest form of improv comedy in the Big Apple. Two teams of improvisers vie for points in a hilarious competition by playing a series of improv games, similar to what you may have seen on TV's Whose Line Is It Anyway? A referee governs the action, calling fouls and keeping the match moving at a blistering pace. The audience is always a part of the interactive show, and audience volunteers sometimes even wind up on stage!
Because everything is improvised, it's never the same show twice. And it's clean-appropriate for all ages. Every ComedySportz® match is a unique and unforgettable event-laughs guaranteed! Come see why so many people come back to see us again and again.
Tags
Organized by
Michelle Tabnick Communications
Contact
lilli@michelletabnickpr.com