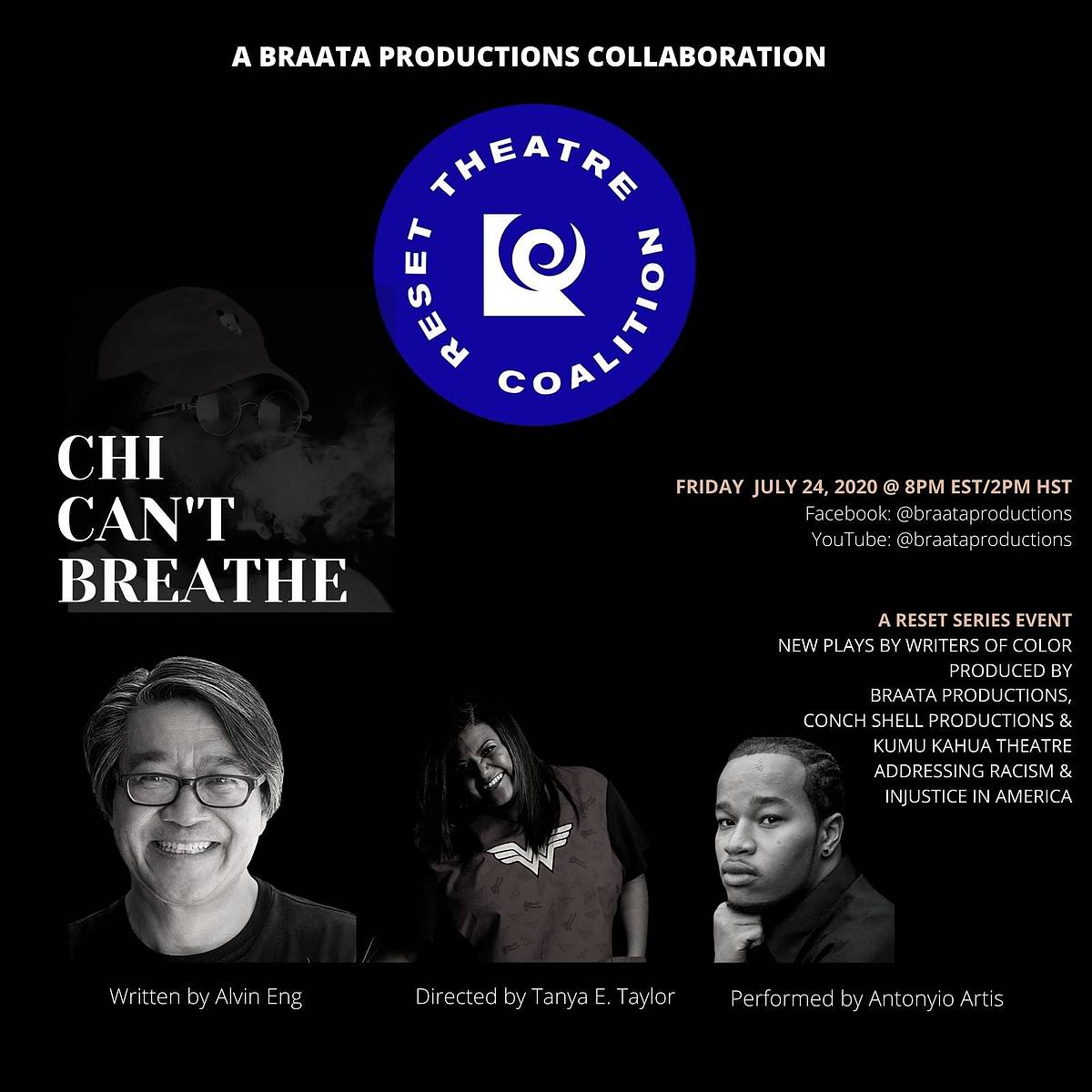 Performance
CHI CAN'T BREATHE
Friday, July 24, 2020
12AM
Presented by the new Reset Theatre Coalition formed by Braata Productions, Conch Shell Productions and Kumu Kahua Theatre, "Chi Can't Breathe" is a new monologue with movement written by playwright Alvin Eng, directed by Tanya E. Taylor, and performed by Antonyio Artis.
The monologue will be one of five new theatrical shorts to be performed live online Friday, 7/24, at 8pm EDT and then streaming thru 8/8.
Reset Theatre Coalition was designed to spotlight playwrights of color in America, responding to current events––in the hope of encouraging dialogue and unification of diverse communities. This alliance will produce five unique performances online, presenting short plays and monologues written and performed by each theatre's artists.