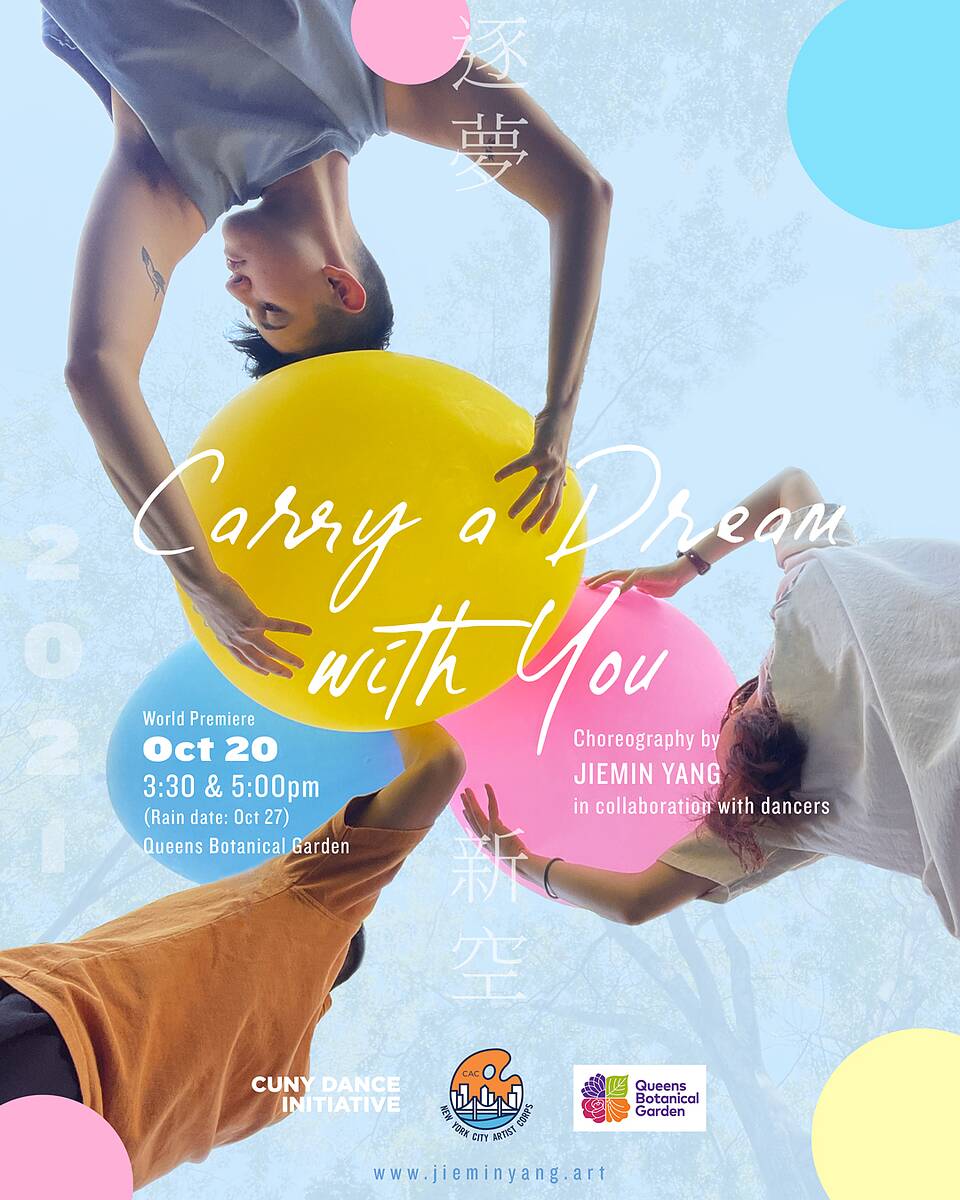 City Artist Corps
Carry a Dream with You
Wednesday, October 20, 2021
3:30 – 5:30PM
Carry a Dream with You is an outdoor contemporary dance performance created by choreographer Jiemin Yang in collaboration with performing dancers. This work is inspired by the stories of people who have relocated to New York City to pursue their dreams, goals, and visions. It hopes to inspire the local community members to regain their hopes in their life after many obstacles since the pandemic started.
Audience members are invited to travel along with the dancers within the Queens Botanical Garden to experience their engaging and powerful performance accompanied by live music which we hope will touch everyone's heart.
Date/Time: Oct 20th, 3:30 & 5pm
(Rain date: Oct 27th, 3:30 & 5pm)
Free to the public
Choreography: Jiemin Yang in collaboration with performing dancers
Composer and Musician: James Acampora
Dancers: Arzu Salman, Nicole Truzzi, Sara Pizzi, Yuxi Liu
This program is made possible by the New York City Artist Corps and Queens Botanical Garden, and developed with the support of a 2021-22 CUNY Dance Initiative Residency at Queens College, Kupferberg Center for the Arts.