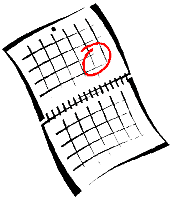 CACF: Workshop on City Council Discretionary Funds
Thursday, January 29, 2015
3 – 5PM
Coalition for Asian American Children and Families (CACF)
Workshop on City Council Discretionary Funds
*This workshop is FREE for CACF member agencies. $30 for non-member agencies.
Asian led organizations received an 11.6% increase or $1.5M in City Council discretionary funding FY2015 with 60 Asian Led and serving organizations receiving funds. This is a 110% growth in discretionary funding since FY 2011. Despite the gains, Asian led community-based organizations are only receiving a small part of the pie: about 2.85% of all discretionary funding.
This year, the New York City Council Discretionary Funding Process is moving quickly with the application available earlier (January 5, 2015) and the deadline earlier (February 20, 2015). However, many City Council members are also requesting applications be submitted even earlier than that. As the fastest growing population in the City, it is imperative that Asian led and serving organizations continue to access funding to ensure our community receives culturally competent, language accessible services.
The application may be found here:http://council.nyc.gov/html/budget/application.shtml.
Come to this workshop to:
Learn about the current process to access City Council discretionary funding. Gain understanding of the implications of receiving City discretionary funding. Engage and strengthen relationships between City officials and Asian led organizations.
Moderated Panel of City Council Members, representatives from City Council Finance and advocates followed by Q&A.
Yume Kitasei, Chief of Staff, Council Member Margaret Chin (Confirmed)
Council Member Carlos Menchaca (Confirmed)
Council Member Jimmy Van Bramer (Confirmed)
Douglas Nam Le, Director of Policy & Leadership Development
Asian American for Equality (Confirmed)
Kenneth Grace, Legislative Financial Analyst, New York City Council, Finance (Invited)
Refreshments will be served.
Please contact Marissa Martin, Director of Government Affairs, at mmartin@cacf.org with any questions on the workshop.
Registration: RSVP by Friday, January 23, 2015
Please provide name, affiliation, contact email/phone to:
Andrea Wu, awu@cacf.org or 212-809-4675 x105.
*Space is limited. We must have your names for building security.
Organized by
a4 - Network Admin