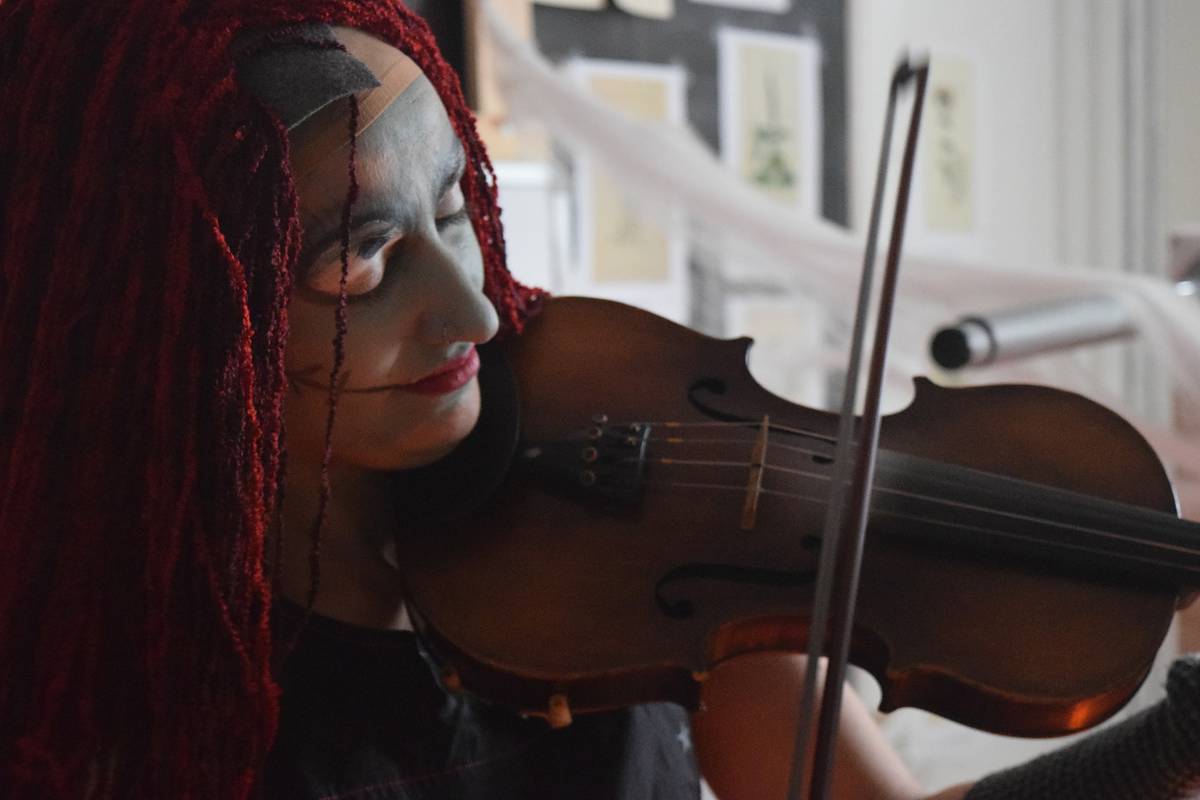 Brooklyn Music School's Musical Haunted House
Sunday, October 29, 2017
3 – 6PM
Brooklyn Music School (BMS) presents a Musical Haunted House on Sunday, October 29, 2017 from 3-6pm. Tickets are just $5 and are available at http://bmsmusicalhauntedhouse.eventbrite.com.
The 5th Annual Musical Haunted House at Brooklyn Music School is fun for the whole family!
The event will begin with the world premiere of "Dead Zeppelin" and there is a rumor that this might be the final appearance of "Helvis"! A costume contest will take place during the concert, and raffle prizes will be awarded. Following the show, participants are invited to take part in a haunted tour, with a "Schtick or Treat" through the century-old schoolhouse, fantastically decked out in Halloween décor, with performances by students and teachers in costume.
"The Musical Haunted House is a fun time for the community to visit BMS," said Piruz Partow, executive director of BMS. " We are thrilled to have everyone join us again to sample our offerings in such a fun, unique way. This year we will be incorporating dance, world music, jazz and even more rock bands."
The Brooklyn Music School views music and performance as the birthright of all people, an essential way that human beings connect with others and explore their creativity. The study of music has been demonstrated to enhance academic learning and helps to develop discipline and confidence that will serve children well throughout their lives. As part of the vision of reinventing the community music school for the 21st Century, BMS is dedicated to:
* Making high quality musical instruction approachable and affordable to a wide range of students,
* Creating frequent opportunities for performance for our students and cultural enrichment for our community,
* Representing a wide range of musical traditions, including European, African, Middle Eastern, and American to represent the diversity of Brooklyn's musical talent, and
* Offering a warm and welcoming space for families and individuals to explore new talents and make lasting friendships.
For more information, visit www.brooklynmusicschool.org.
Tags
Organized by
Michelle Tabnick Communications
Contact
chris@michelletabnickpr.com