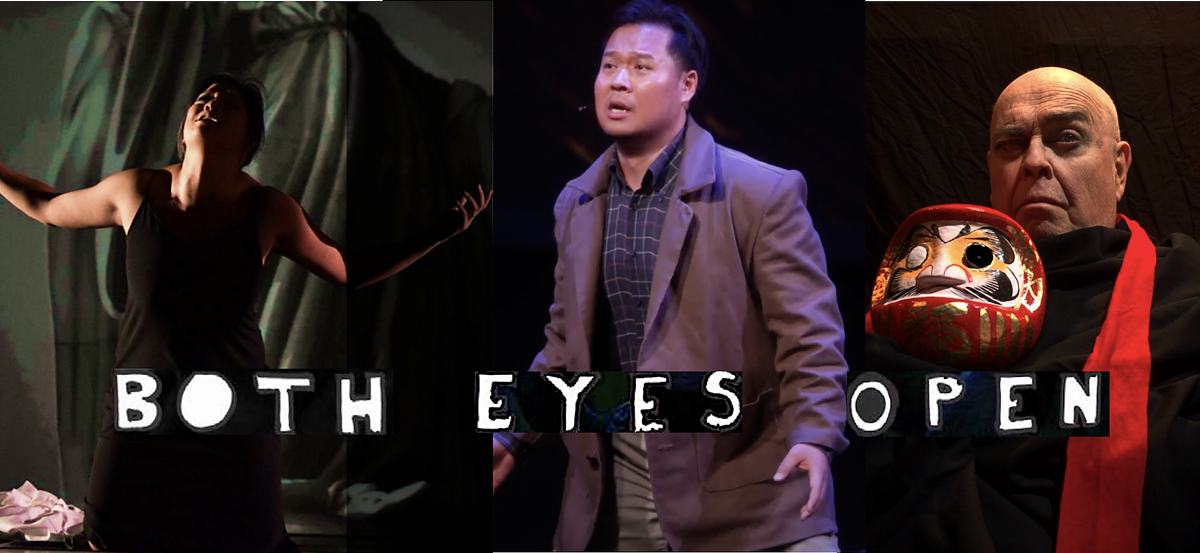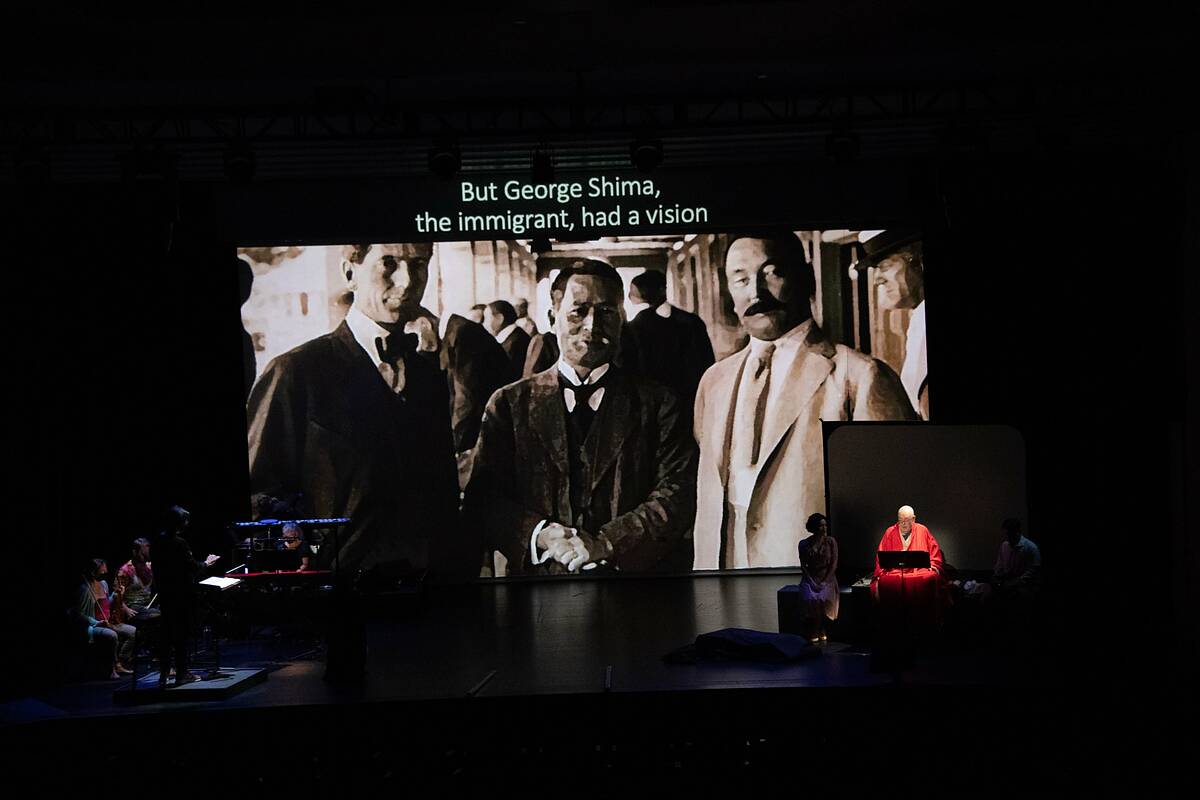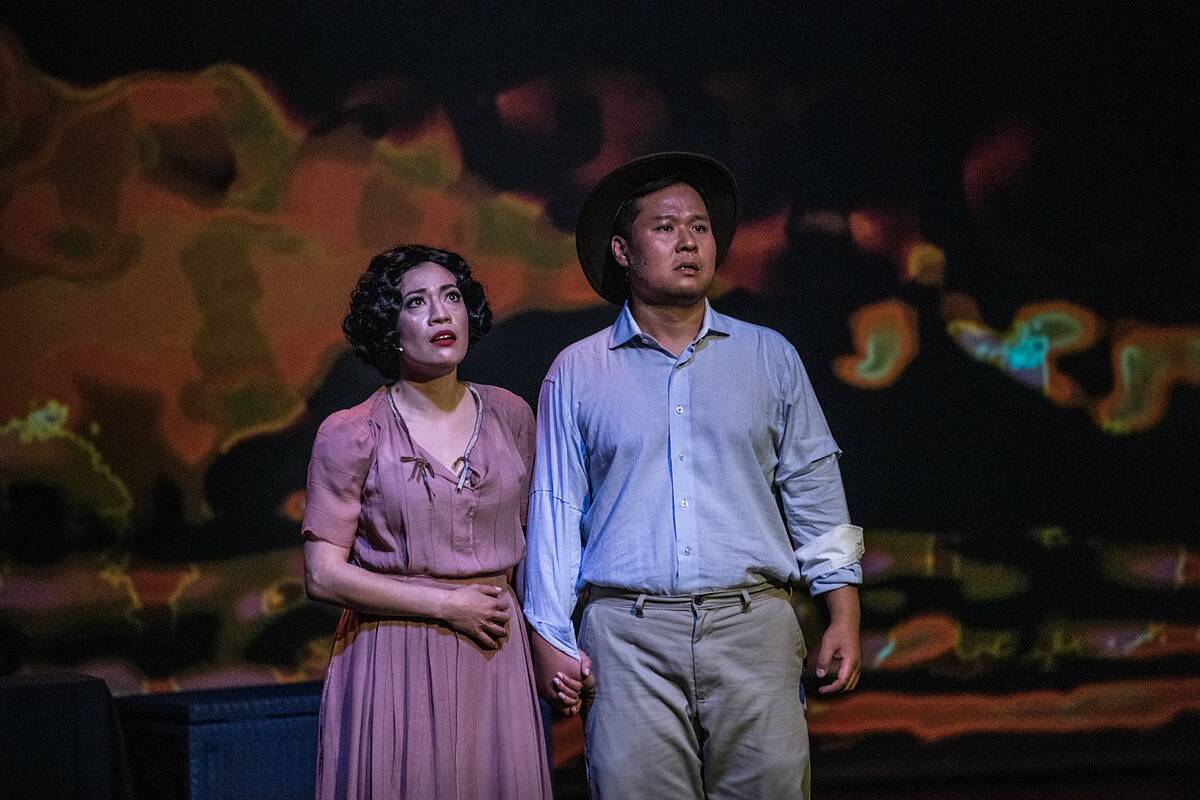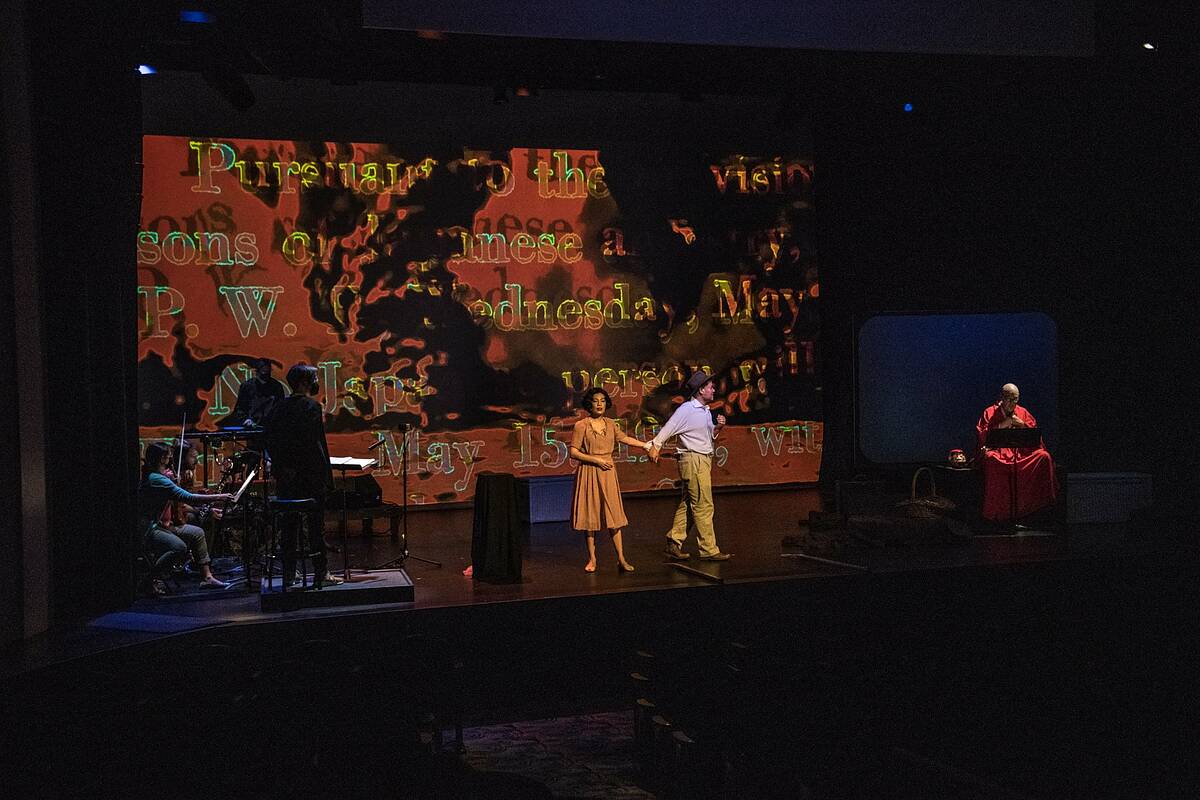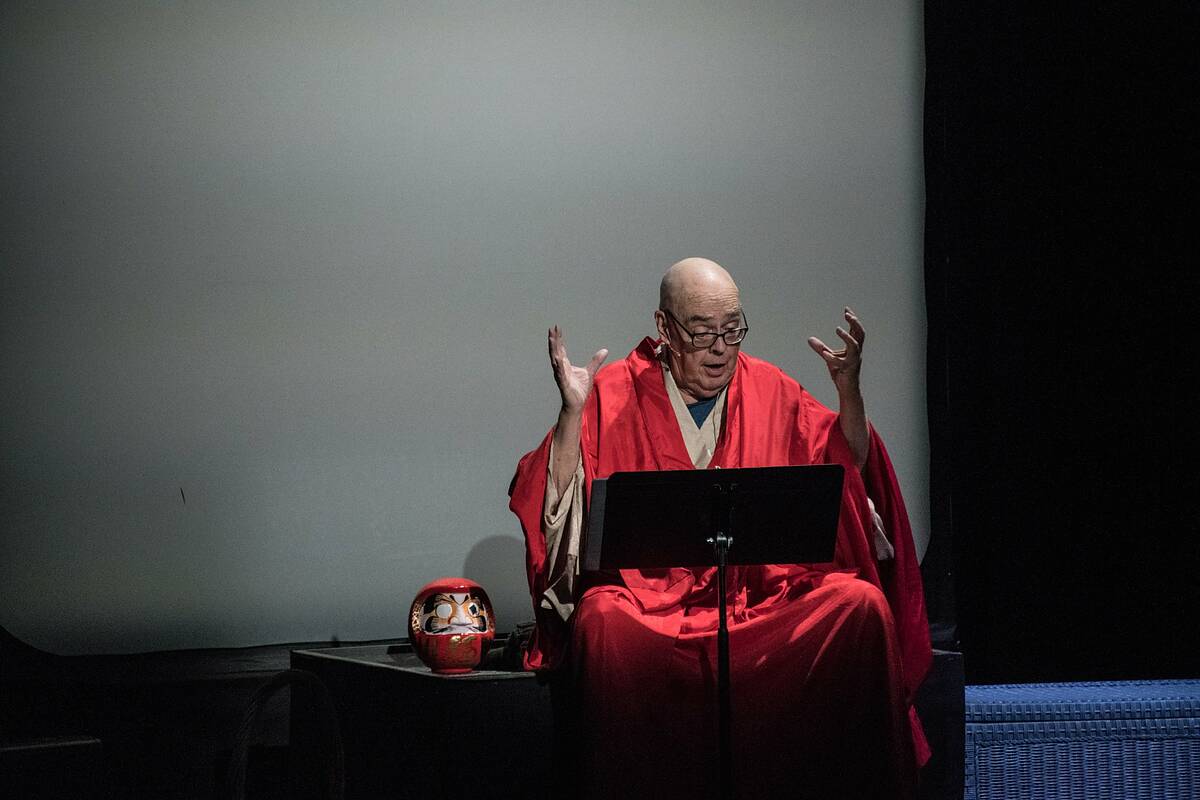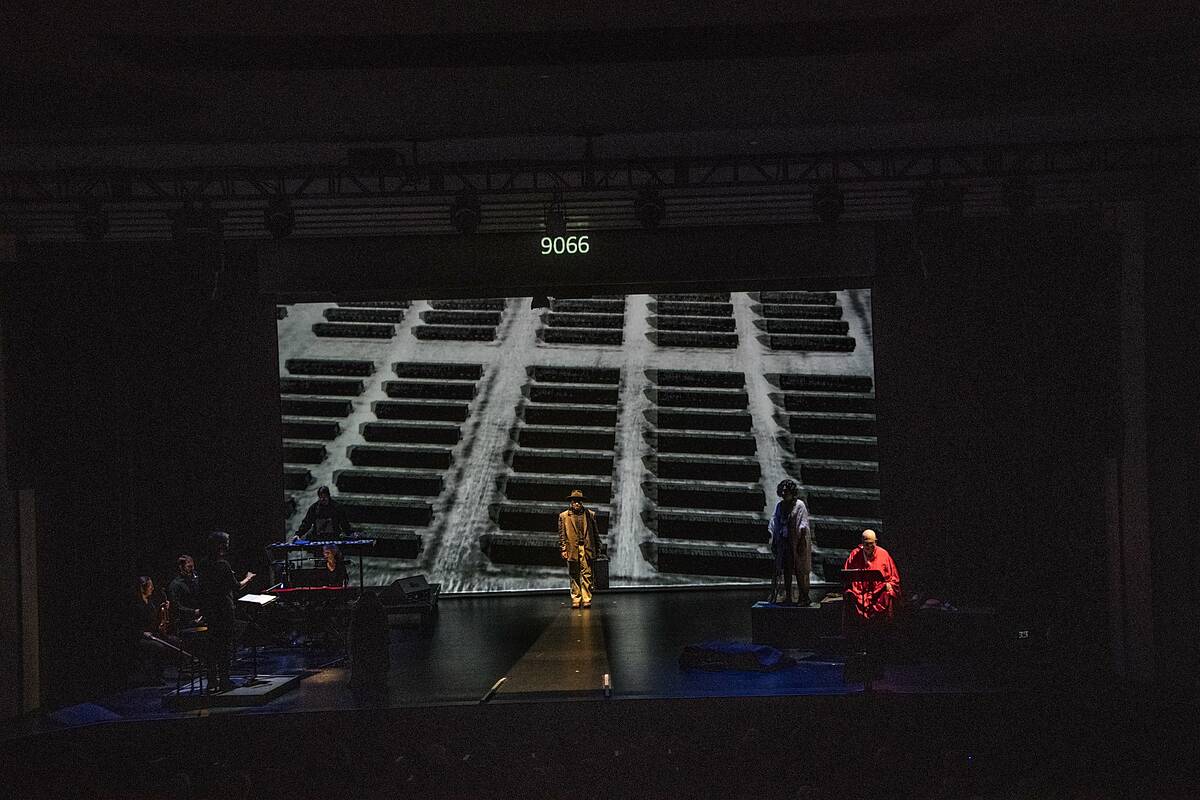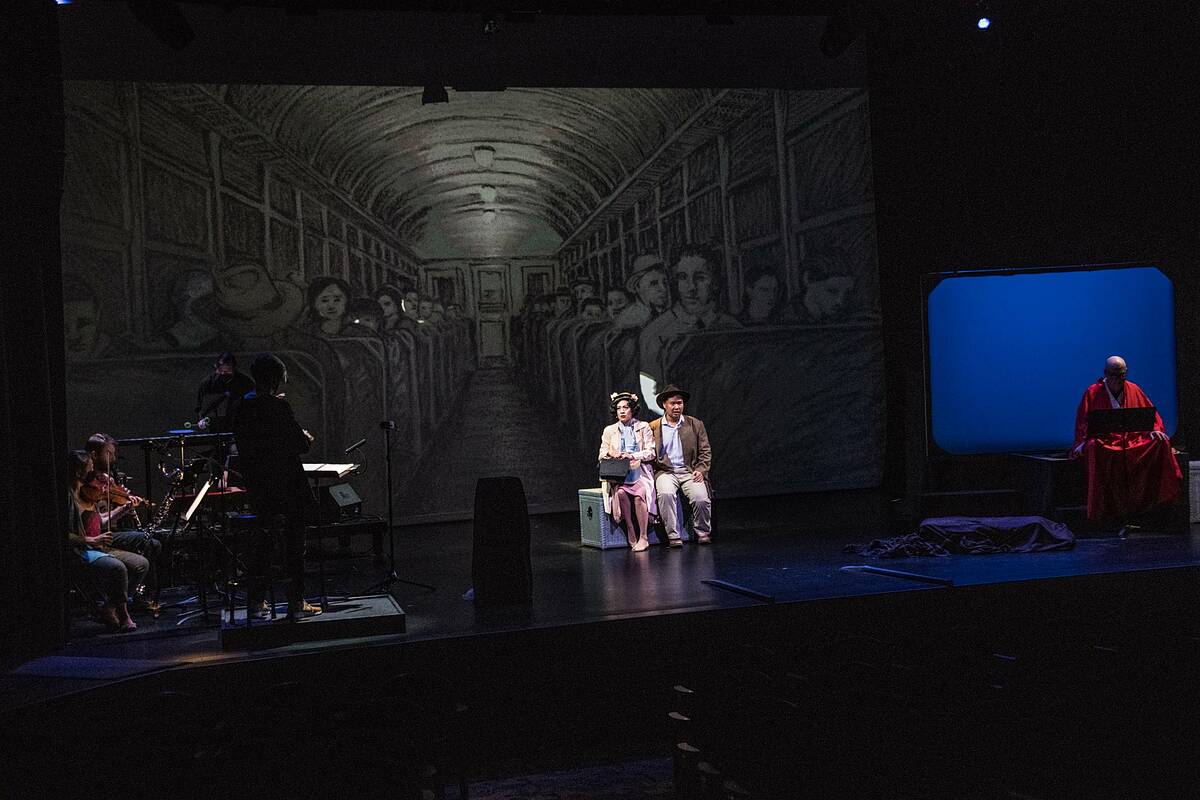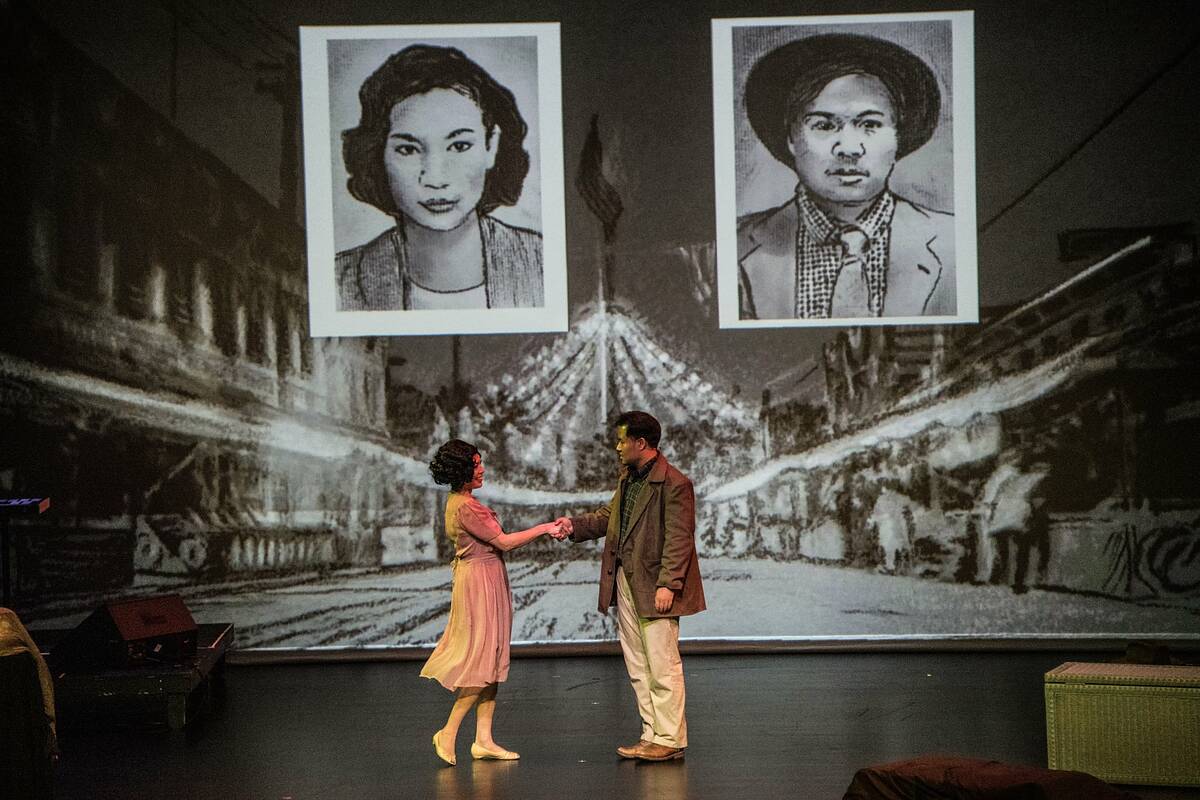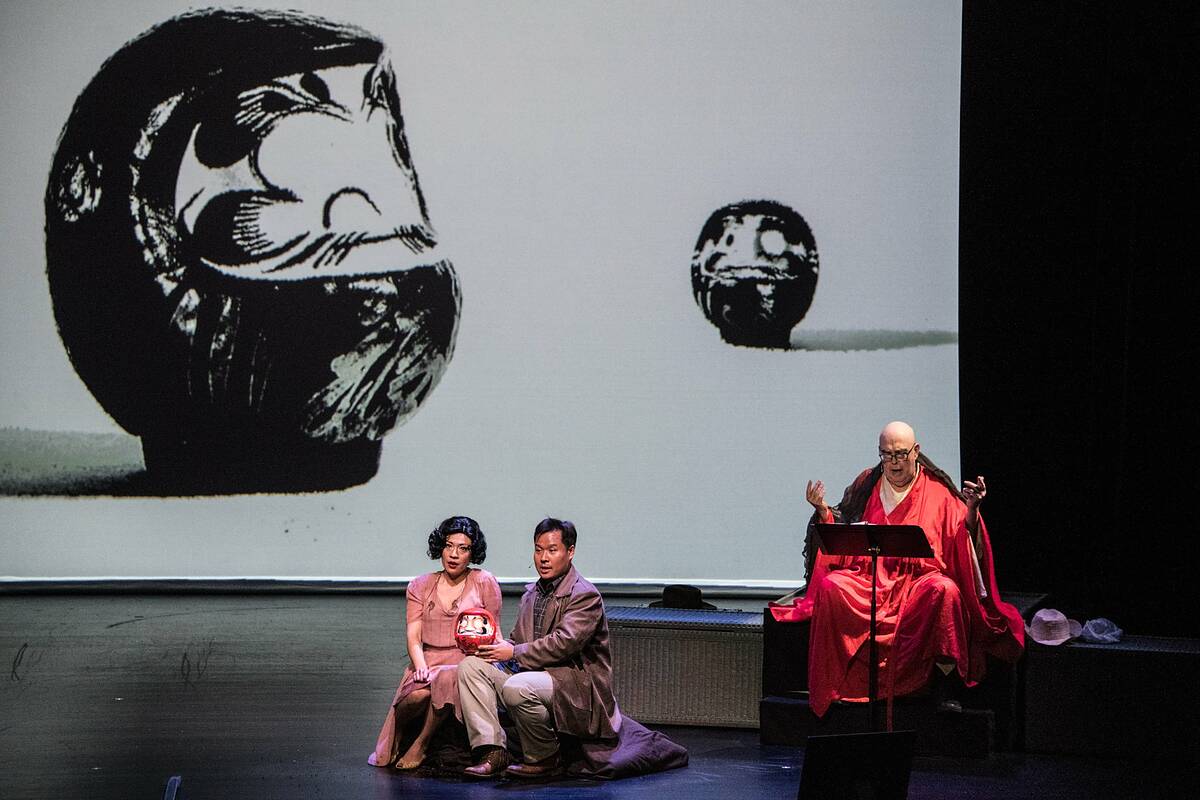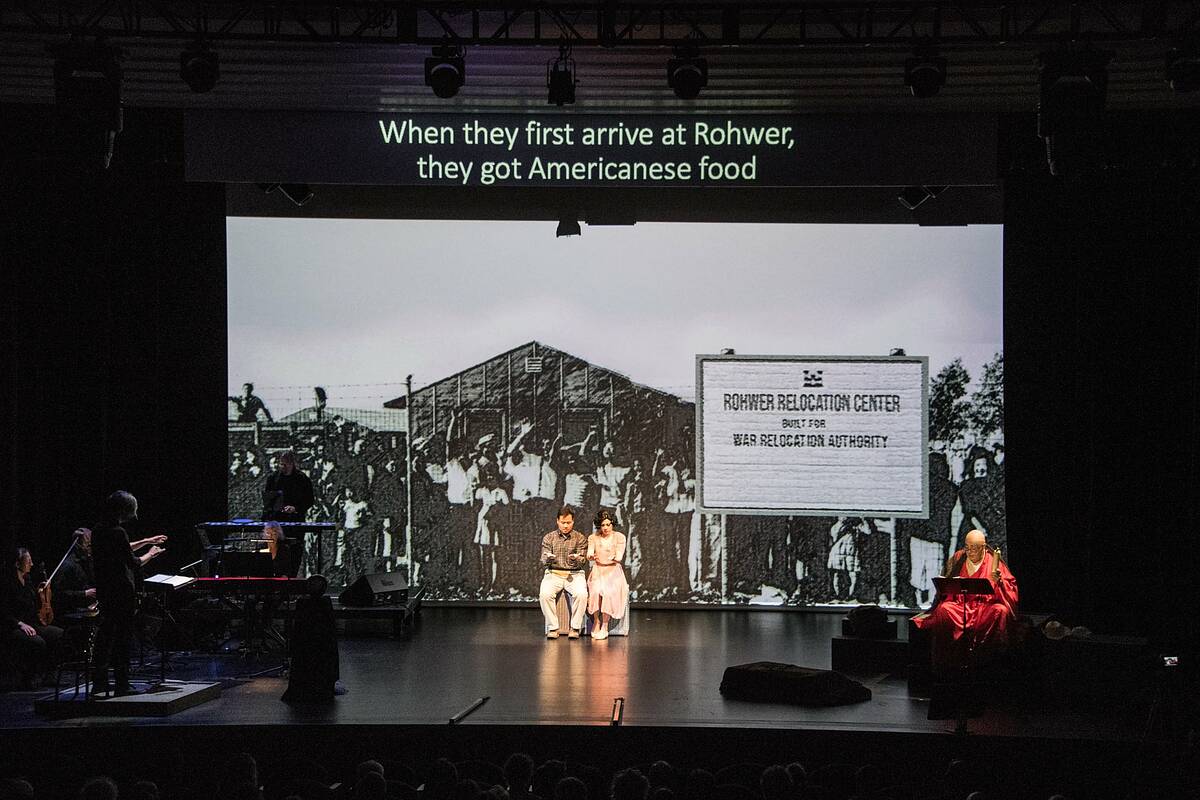 Concert
Both Eyes Open
Friday, January 13, 2023
8 – 10PM
The Paul Dresher Ensemble, OPERA America's New Works Forum, Ensemble Ipse, and First Look Sonoma present:
"Both Eyes Open", NY Premiere - a chamber opera by Max Giteck Duykers and Philip Kan Gotanda
Friday January 13th, 2023 - The Flea Theater, 20 Thomas St, New York, NY 10007
TICKETS: https://tinyurl.com/32pbk2v3
With: Suchan Kim, Zen Wu, and John Duykers
Featuring Ensemble Ipse, conductor Ben Makino and Joel Davel, Marimba Lumina
Both Eyes Open is an experimental chamber opera by Brooklyn-based composer Max Giteck Duykers and Berkeley-based playwright Philip Kan Gotanda. This work explores the psychic scarring that Japanese-Americans experienced during World War II and suggests paths toward healing.
Both Eyes Open tells a haunting love story and tale of perseverance about a Japanese American farmer, Jinzo Matsumoto, and his wife, Catherine, who are incarcerated in an American concentration camp during World War II. Before leaving their farm, they bury a Daruma Doll on their land. According to tradition, these papier-mâché idols are given when embarking on a challenging endeavor or making of a promise. One eye is painted on the doll to symbolize the commitment, and if success comes, the doll receives its second eye and is burned ceremonially to release its spirit.
The story's characters endure and reclaim a vibrant humanity in the face of betrayal and sacrifice. This opera-theater hybrid features the latest stagecraft side-by-side with elements of ancient traditions, in a poetic melding of historical atrocity and the whimsical lore of the Daruma Doll. The music ranges from soaring lyricism to taiko drumming, big band, and undulating electronic samples. Vivid scenic projections enhance this surreal, psychological journey of awakening.
Combining contemporary music and singing, interactive audio and video, and narrative-based movement, Both Eyes Open revisits a pivotal moment in U.S. history and ethnic tensions that still resonate today.
MORE INFO: www.beo-opera.com