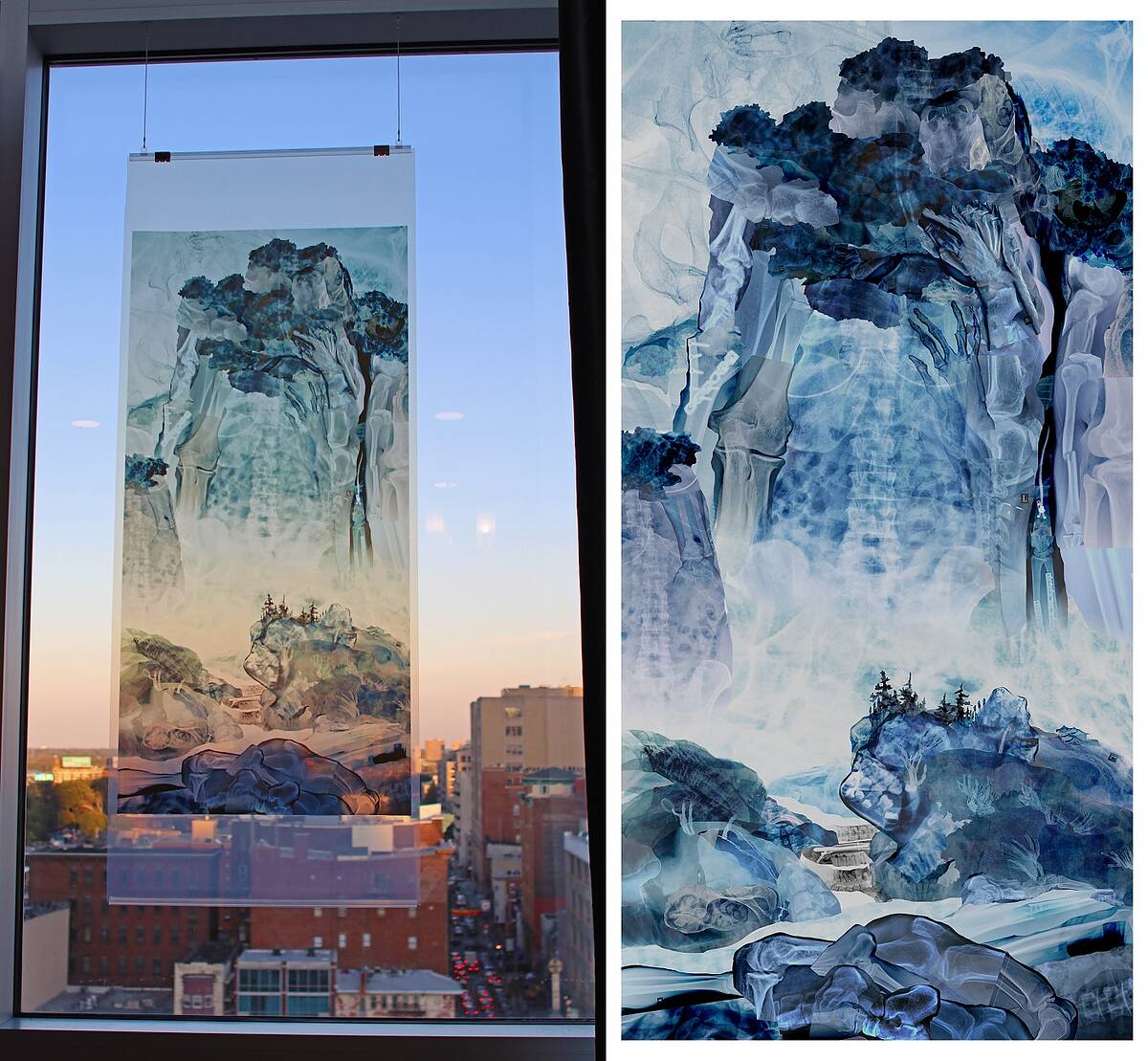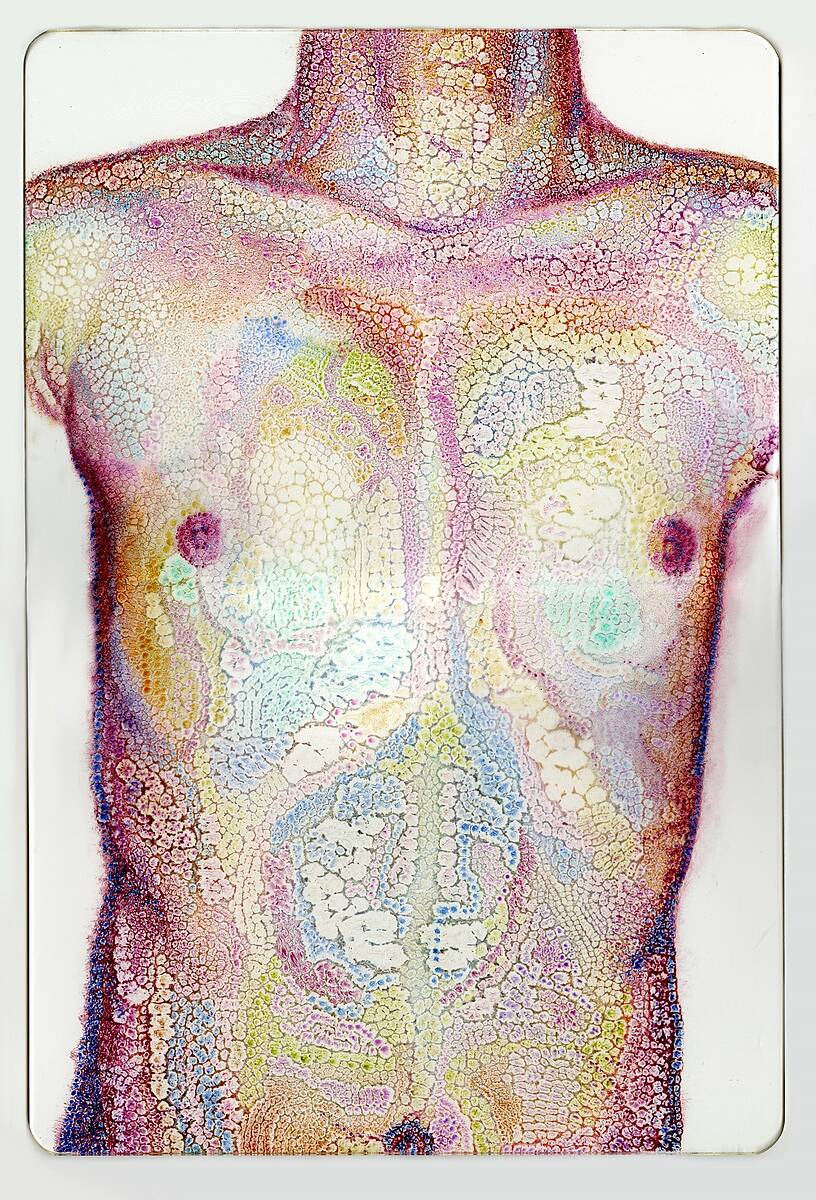 Exhibition
Body•Mark | Chenlin Cai Solo Exhibition
November 12 – December 10, 2021
6 – 5PM
Gallery 456 is pleased to present Body•Mark a solo exhibition featuring the recent works of Chenlin Cai.
ARTIST STATEMENT
I create paintings with visual narratives about relationships between humans and our environment, historical moments and contemporary events. I borrowed some thought-provoking historical moments from the album of time, extracted the images out from the original context, and placed them in the current time and space, thereby creating a visual contradiction and conflict. I visually express the effects of catastrophic events on the human body in a beautiful and poetic way.
My works fuse oil painting medium with traditional Chinese ink-painting expression. My unorthodox use of oil paint on nontraditional surfaces allows me to create artificial cellular structures that divide the images into a mosaic texture. I created a unique texture to mimic the biological cellular structure from an under-the-microscopic perspective. In these paintings, the organic microscopic structures and the macroscopic natural landscape combine in mystifying presentation of the dislocation and overlap of transparent materials.
The transparency of the material brings more visual expressiveness to the overlapping images, therefore, a new form of observation is created. This form expresses the biology of the image as a social metaphor. I try to bring a different visual experience for viewers to ponder the questions about the consequences of human behavior in a wider time-space continuum.
-Chenlin Cai
OPENING RECEPTION: Friday, November 12, 2021, 6-8PM
ARTIST TALK: Friday, December 3, 2021, 6-8PM
For more info please visit www.caacarts.org or contact us at info@caacarts.org