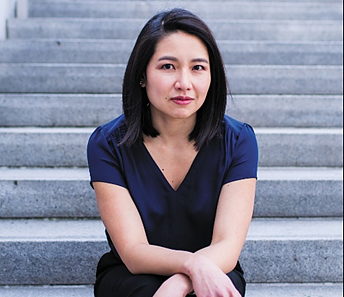 Reading
Beyond the Page: Summer Reading with Kirstin Chen
Monday, June 27, 2022
7 – 8PM
Put up your feet, bask in the sun, and dive into the riveting books by Kirstin Chen.
Kirstin Chen is the award-winning, bestselling author of three novels. Her latest, Counterfeit, has been recommended by Entertainment Weekly, Vogue, Time, Oprah Daily, Harper's Bazaar, Cosmopolitan, Good Housekeeping, Parade, and more. Television rights have been optioned by Sony Pictures. Chen is being called a "writer to watch in 2022."
Her previous two novels are Bury What We Cannot Take and Soy Sauce for Beginners.
Whether its the history of early Maoist China, a soy sauce business in Singapore, family sacrifices or a counterfeit handbag scheme, Chen brings it all to the table and then some as she examines identity, family, friendships and the cultural differences between Asia and America.