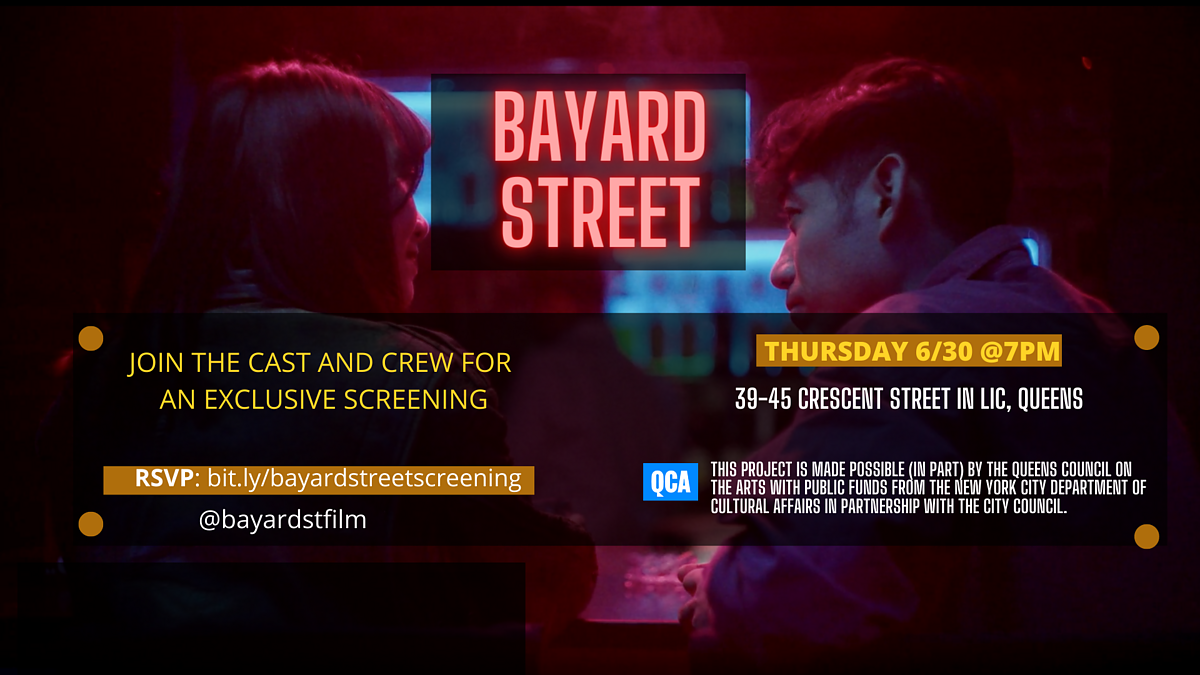 Screening
Bayard Street Short Film Screening
Thursday, June 30, 2022
7PM
Exclusive sneak peek of the upcoming short film, Bayard Street followed by a Q&A with the Cast & Crew.
The film is set in 1980s NYC about two Chinese restaurant workers finding love while facing hardships chasing their American dreams.
Starring: Genevieve Shi and Haosong Yang
Writ/Dir/Produced by: Cindy Chu
Produced by: Mikel Butler
Dir. of Photography: Jason Chau
Associate Producer: Jenna You
Be sure to RSVP - there's limited seating - 50 ppl max. We're so excited to have you join us!