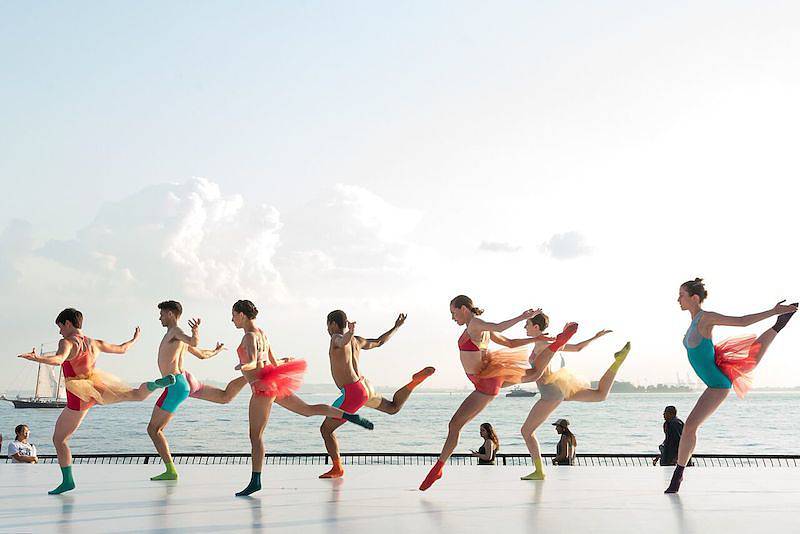 Battery Dance Festival
August 14 – August 19, 2016
6:30 – 8:30PM
Battery Dance, in association with Battery Park City Authority, announces the 35th Annual Battery Dance Festival (formerly the Downtown Dance Festival), with free performances on August 14-19, 2016, from 6:30pm to 8:30pm against the breathtaking backdrop of the New York Harbor at Robert F. Wagner Jr. Park in Battery Park City, culminating in a closing event and reception on August 20, 2016, from 6pm to 8:30pm at The Schimmel Center at Pace University. For more information visit http://batterydance.org/battery-dance-festival/
Established by Battery Dance in 1982 as the Downtown Dance Festival, today Battery Dance Festival (BDF) is New York City's longest-running free public dance festival. Audiences are drawn from the downtown working population and residents, families, tourists, senior citizens and dance fans from the greater NYC metropolitan area. Each year, the Festival draws a combined audience of over 10,000.
Battery Dance Festival provides a unique opportunity for local and international dance companies to present original works of high artistic merit in a free public forum. BDF revels in the panoply of dance that our city offers, with strong emphasis on the inclusion of diverse dance styles and an international roster of performers. American choreographers such as Paul Taylor, Robert Battle, Andrea Miller, Michelle Dorrance and Darrell Moultrie have all presented their works alongside pre-eminent companies from Asia, Africa, Europe and Latin America.
The festival will begin on August 14, 2016 with a memorial to Adel Euro.
Our lives intersected with tragedy in the early morning hours of July 3rd. Our beloved protégé, Adel Euro, was killed in the bombing in Baghdad that took the lives of almost 300. He had dreams of dancing with us in New York. We will honor his memory at the opening of the Battery Dance Festival with a special performance by three of his compatriots from Iraq who are all in the U.S. as refugees.
Tags
Organized by
Michelle Tabnick Communications
Contact
press@michelletabnickcommunications.com