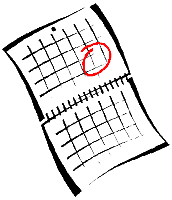 Ballet School NY offers 2014-15 Pre-Ballet Classes
November 3, 2014 – June 13, 2015
All Day
Ballet School NY, the official training school of New York Theatre Ballet, is accepting enrollment for Pre-Ballet classes (ages 3-7) at their new home at St. Mark's Church in-the-Bowery. For registration and more information, visit http://nytb.org/ballet-school-ny/2014-2015-information.
Pre-Ballet Classes currently available for enrollment:
Pre-Ballet I – ages 3-4 Pre-Ballet II – ages 5-6 Pre-Ballet III – age 7
Parent Testimonials:
Ballet School NY is an excellent choice for a dance school. My child has studied here for 3+ years and I have been impressed with all aspects of the school…. This is one of the only dance schools in NYC that teaches the Cecchetti technique, a very methodical and careful method for teaching ballet. Having a solid foundation in Cecchetti technique prepares a young dancer for almost any type of dancing in the future and teaches them to dance intelligently and safely. Diana Byer, the school director and Artistic Director of the affiliated New York Theatre Ballet (which is also a treasure), offers excellent training and performance opportunities for qualified students through the company. The school is a gem, with live musical accompaniment for most classes, and a serious but not overly competitive atmosphere.
BSNY has everything you need in a great ballet school: 1) Serious technical and artistic training (not just play time in tutus) 2) Dedicated, caring teachers who prioritize your child's well-being first and foremost 3) A hands-on artistic director (and founder) whose values of hard work, responsibility, creativity and generosity permeate the school. 4) An associated professional chamber company that allows BSNY students to perform in select professional productions. My two children LOVE this place, and they have become better individuals because of their time there.
My daughter has been studying dance at BSNY for 6 years and it has been a wonderful experience. She receives serious ballet training, a chance to perform with NYTB, and life lessons that she would experience nowhere else. She feels like this is her family and the friendships she has made here are very special. This is a nurturing school where your child will receive serious ballet instruction under the watchful eye of artistic director and her experienced teaching staff. It is the perfect place to expose your budding dancer to ballet.
Tags
Organized by
Michelle Tabnick Communications
Contact
admin@nytb.org