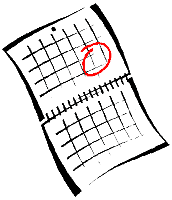 ASPECTS OF LOVE, a Pen Parentis Salon at Andaz
Tuesday, March 14, 2017
7 – 9:30PM
As seen in the New Yorker, New York Times, Time Out NY (critics pick) and Four Seasons Magazine:
Bringing together a bestselling romance novelist, an award-winning literary novelist, and an experimental novelist who blurs lines among all genres from poetry to porn, the next Pen Parentis Literary Salon will delve into the various ways that writers address the topic of love. Readings by Jennifer Probst, Marcy Dermansky, and John Reed will be moderated by Wai Look Award-winner Christina Chiu and Pen Parentis founding director M. M. De Voe. Pen Parentis' featured authors are parents - expect intimate discussion of real-world truths. Pen Parentis Literary Salons are a great place to meet book-loving neighbors as well as industry notables.
NEW: Allison Scollar is heading up a PEN PARENTIS BOOK CLUB! Sign up to read THE RED CAR, then meet author Marcy Dermansky in an exclusive private session before our salon. Click here to get more book club information or to sign up.
Organized by
Pen Parentis Literary Salon
Contact
info@penparentis.org