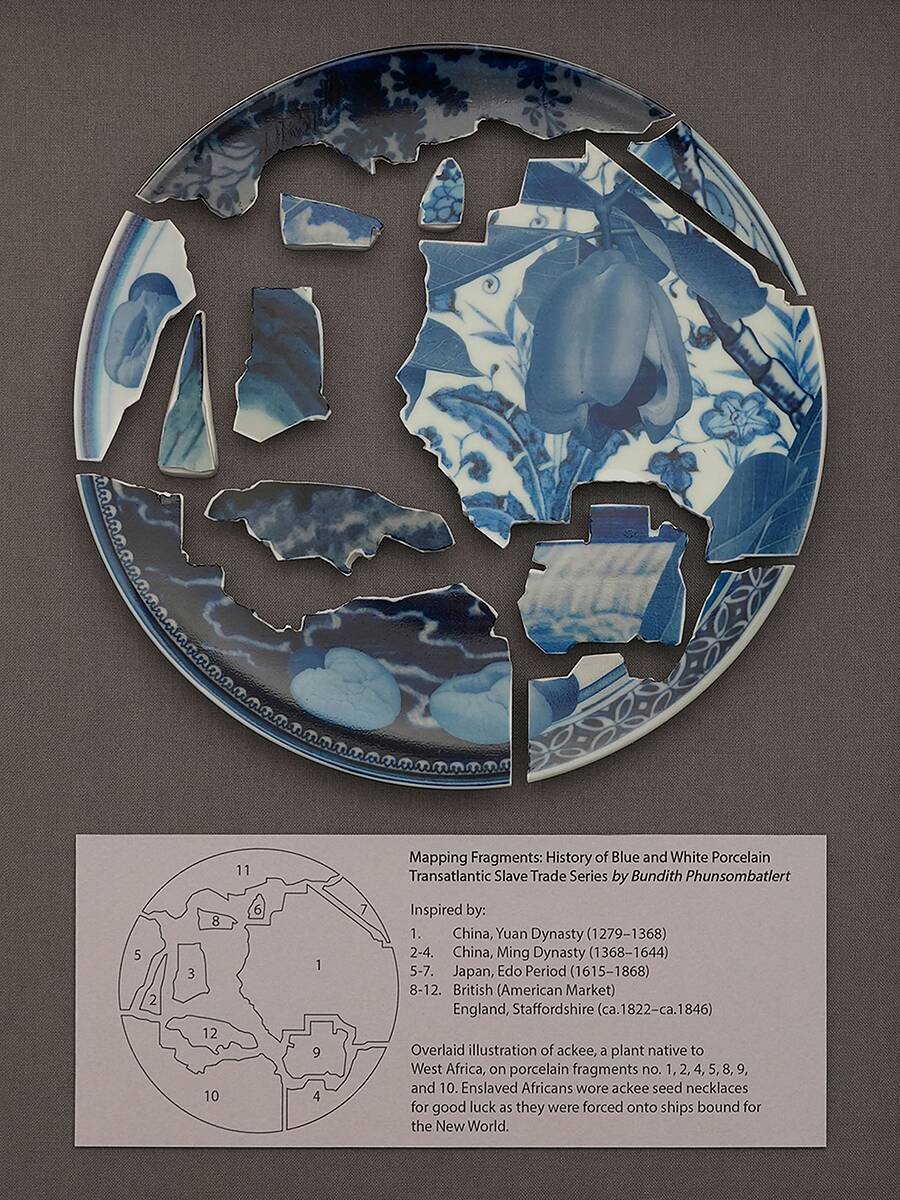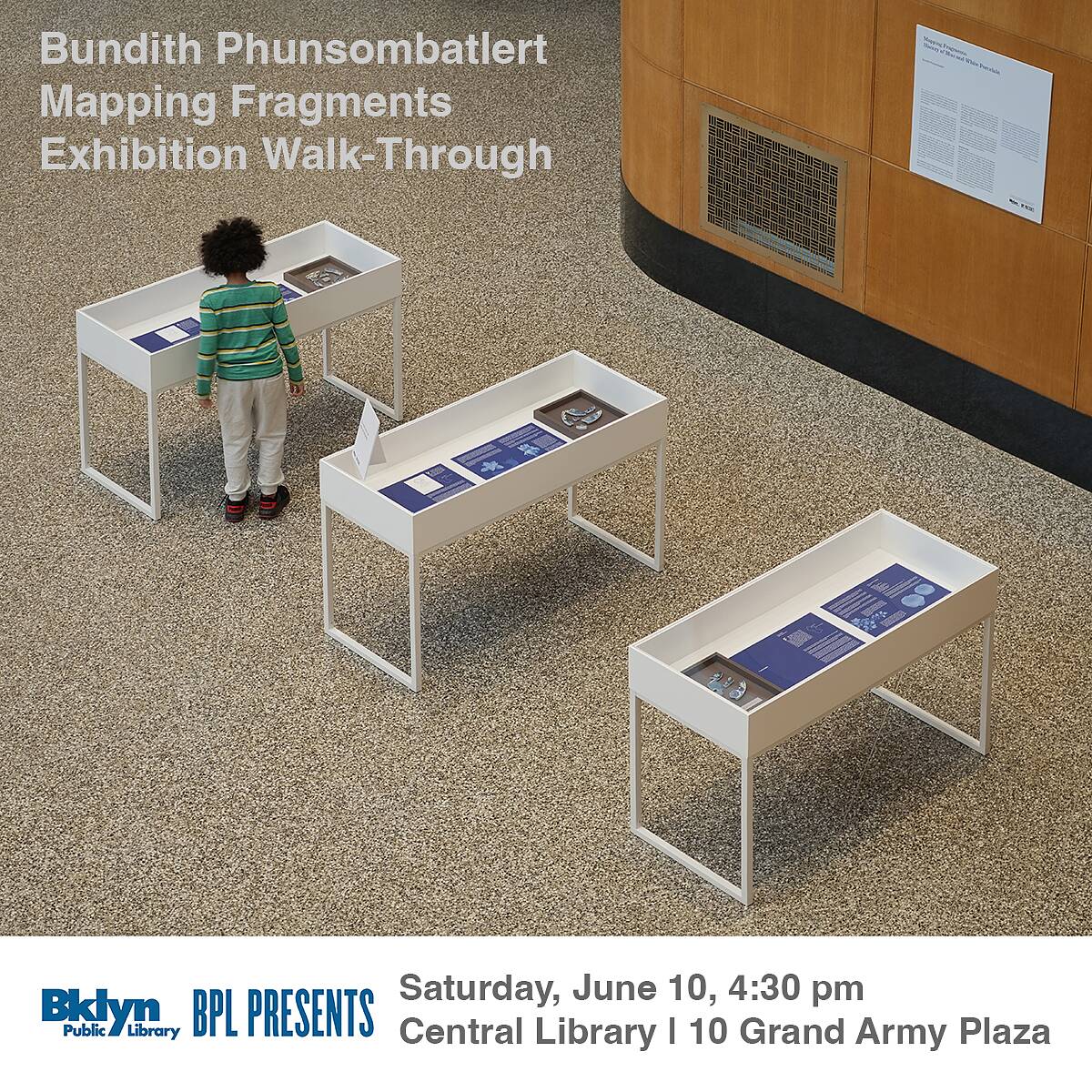 Exhibition
Artist walkthrough: "Bundith Phunsombatlert: Mapping Fragments"
Saturday, June 10, 2023
4:30PM
Meet in the grand lobby for an artist walkthrough of Bundith Phunsombatlert: Mapping Fragments. BPL Presents is proud to share the artwork of artist Bundith Phunsombatlert, the BPL 2023 Katowitz-Radin artist-in-residence, including two bodies of artwork that represent rich cultural dialogues and celebrate the memories and lived experiences of migration. Braiding media, materials, and oral history together, these artworks serve as a map of global diaspora.
Sunny Garden in Blue: Stories from the Caribbean to Brooklyn builds upon a workshop inviting senior Brownsville residents to create personal cyanotype 'gardens'. Phunsombatlert, originally from Thailand, discovered that many of the participants are also immigrants, hailing from Caribbean countries. The artist was inspired to collect stories of their journeys to the United States. Represented in digital prints and cyanotype as an artist's book, the project pairs specific plant cultivars and scientific details alongside drawn portraits of the participants with personal stories of immigration, transition, and colonization.
Sunny Garden in Blue was inspired by Anna Atkins' first photographic book, which made use of cyanotype, a simple photographic printing method invented in 1842 which creates blue pictures when light-sensitized paper is exposed to sunlight. Atkins taxonomy placed dried specimens with handwritten text descriptions as scientific illustrations. Phunsombatlert's version of the cyanotype book, pairing the immigrants' stories with images of plants that are significant to their personal histories, adds the immigrant experience absent from Atkin's original work.
His second body of work, Mapping Fragments: History of Blue and White Porcelain creates a new style of ceramic that weaves together a media art technique of blue and white porcelain with the historical context of immigration, tracing their unseen paths and stories. For this project, porcelain pieces referencing U.S. Museum collections are overlaid and digitally transferred with images of plants that were brought to the U.S. through the Transatlantic Slave Trade – a forced migration that's considered the first system of globalization. The selected plants are based on oral interviews with Caribbean senior immigrants in the US, as are those in Sunny Garden in Blue.
These two ongoing, interconnected projects function to decolonize the traditional archives that classify and document people and plants in the service of an imperial-colonial perspective. Focusing on the personal stories of the immigrants and the plants that held special meanings to them provides a gentle approach to storytelling, revealing personal histories that are often omitted in other grand narratives