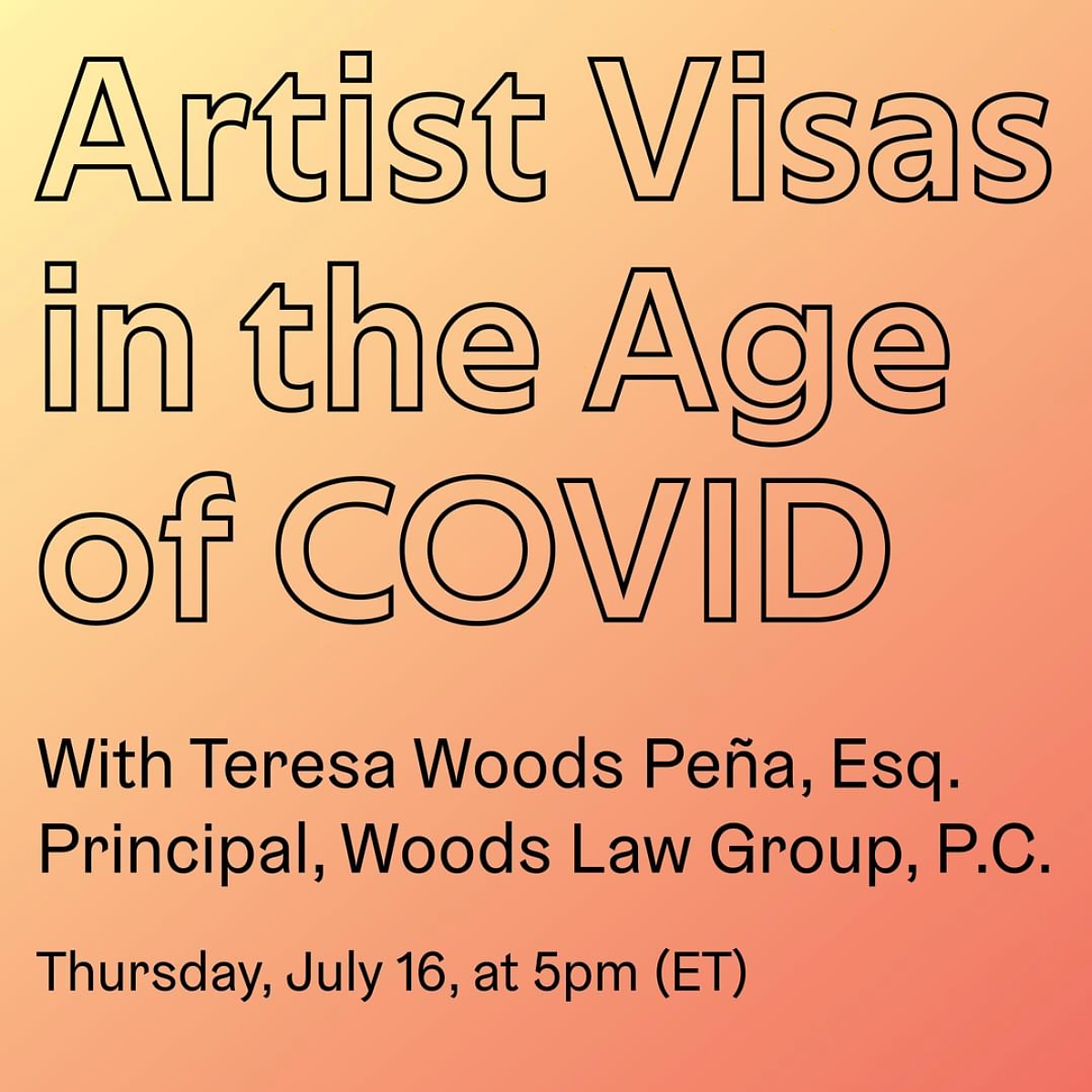 Presentation
Artist Visas in the Age of COVID
Thursday, July 16, 2020
5PM
Presented by CUE Art, join Woods Law Group's Principal Attorney, Teresa Woods Peña, for an overview of how to apply for an O Visa. Find out how the current Executive Order, travel restrictions, and closed consulates impact your application. Learn strategies for navigating event cancellations, exhibition postponements, gallery and event space closures, and more. Please bring your questions as there will be an engaging discussion with a Question & Answer session.
→RSVP via the link for the Zoom link! The presentation portion of the workshop will be recorded and posted on our website after the event.
This event is free with a suggested donation to the following fund: Guadalupe Maravilla's Mutual Aid Fund for the Undocumented Community, which distributes cash directly to undocumented families in need who have been denied federal stimulus funds. If you have specific access questions or needs, please contact info@cueartfoundation.org and we will do our best to accommodate you.