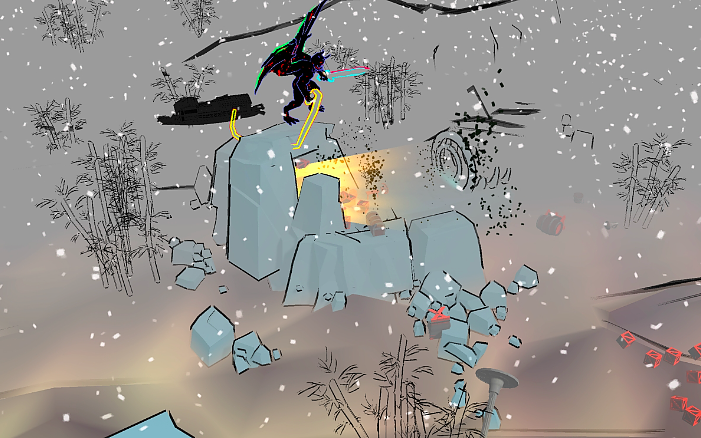 Panel Discussion/Talk
Artist Talk — Mirror Image: A Transformation of Chinese Identity
Thursday, July 21, 2022
7 – 8:30PM
Exhibition curator Barbara Pollack in conversation with artists Pixy Liao, Miao Ying, Nabuqi, and Tao Hui
Join a conversation with artists Miao Ying and Pixy Liao (in NYC) and Nabuqi and Tao Hui (joining remotely from China) about their respective practices. The four are among the seven participating artists, born in mainland China in the 1980s, whose work comprises the Asia Society Museum's current exhibition, Mirror Image: A Transformation of Chinese Identity. Exhibition guest curator Barbara Pollack moderates the discussion, with translation by Leo Chen.
Miao Ying is an artist based in New York and Shanghai. She is among the first generation of Chinese contemporary artists who grew up with the internet, Chinese economic reform and one-child policy. She is known for her projects and writings that juxtaposes western technology and ideologies with contemporary China, and coping with her Stockholm Syndrome in relation to Authoritarianism. Her works inhabit multiple forms; including machine learning softwares, websites, VR, installations, paintings, etc. Her solo exhibitions include Art Basel Pioneers, (2021); M+ Museum, Hong Kong (2018); New Museum, New York (2016); Chinese Pavilion, Venice Biennale (2015). Her work has been featured in international groups shows at Hawaii Triennial (2022); Castello di Rivoli, Turin (2020); 12th Gwangju Biennale, South Korea (2018); MoMA PS1, New York (2017); UCCA, Beijing (2017); Kunst-Werke Institute for Contemporary Art, Berlin, (2016); amongst others. She is recipient of the Porsche Young Chinese Artist of the year (2018- 2019).
Pixy Liao was born and raised in Shanghai, China. She received her MFA in photography from the University of Memphis in 2008. She currently lives and works in Brooklyn, New York. Her work, although highly personal, is often witty and humorous. Liao uses her photographs, video and installation to call into question stereotypical contemporary concepts such as the nature of " the couple," "the artist," and the "female experience."Liao is a recipient of NYFA Fellowship in photography, EnFoco'sNew Works Fellowship and LensCultureExposure Awards. She has been awarded artist residencies at the University of Arts London, Pioneer Works, Light Work, and the Lower Manhattan Cultural Council.
Nabuqi was born in Inner Mongolia and lives in Beijing. Ranging from handmade sculptures to installations made from assembling ready mades, Nabuqi creates realms that prompt our understanding of the world around us and engage us in a play of spatial politics. Nabuqi's elaborate installations point to our epistemological idiosyncrasies and prompt, with wit and theatricality, a reflection on our constructed norms. Nabuqi graduated from the Central Academy of Fine Arts in 2013, and currently lives and works in Beijing. Her recent exhibitions include 58th Venice Biennale "May You Live In Interesting Times" (2019); "Cold Nights"(UCCA Art Centre, Beijing, 2017); "Absent Paragraph" (Museum Beelden aan Zee, Den Haag, 2017); "Any Ball" (Central Academy of Fine Arts, Beijing, 2017), The 11th Shanghai Biennale "Why Not Ask Again: Arguments, Counter-arguments, and Stories" (2016) and the11th Gwangju Biennale "The Eighth Climate (What Does Art Do?)" (2016). She has been nominated for the 2016 Art Sanya Huayu Youth Award.
Tao Hui was born in Yunyang, Chongqing, China. He graduated from Sichuan Fine Arts Institute with a BFA in Oil Painting in 2010 and currently lives and works in Beijing. Tao traversed into the art of video and installation, drawing from personal memories, visual experiences and popular culture to weave an experimental visual narration, the focus of which is often our collective experience. Running throughout his work is a sense of misplacement vis-à-vis social identity, gender status, ethnicity and cultural crisis, prompting the audience to face their own cultural histories and living conditions. He won the special award of Contemporary Art Archive from Sichuan Fine Arts Institute in 2008 and 'Art Sanya& Huayu Youth Award' in Sanya in 2015. He also won the grand prize of 19th "Contemporary Art Festival Sesc Videobrasil", and was shortlisted for "HUGO BOSS ASIA ART Award for "Emerging Asian Artists" and International Competition sector of the KINO DER KUNST festival in 2017. In 2019, he was shortlisted for the inaugural Sigg Prize. Tao Hui has exhibited solo exhibitions at OCAT Xi'an, China and UCCA, Beijing, China. His works have also beenexhibited and screened worldwide.
Barbara Pollack is an independent curator, arts writer and educator living in New York City. A leading expert on Chinese contemporary art, Pollack is the author of Brand New Art from China: A Generation on the Rise (I.B. Tauris, 2018) and The Wild, Wild East: An American Art Critic's Adventures in China (Timezone 8, 2010). In March 2020, she co-founded Art at a Time Like This, a platform for free expression for artists in crisis.
As a curator, Pollack has organized numerous shows among younger generation Chinese artists. She is the guest curator of Asia Society Museum's current exhibition Mirror Image: A Transformation of Chinese Identity.
The exhibition Mirror Image: A Transformation of Chinese Identity will be open from 6:00 to 7:00 pm for program attendees.