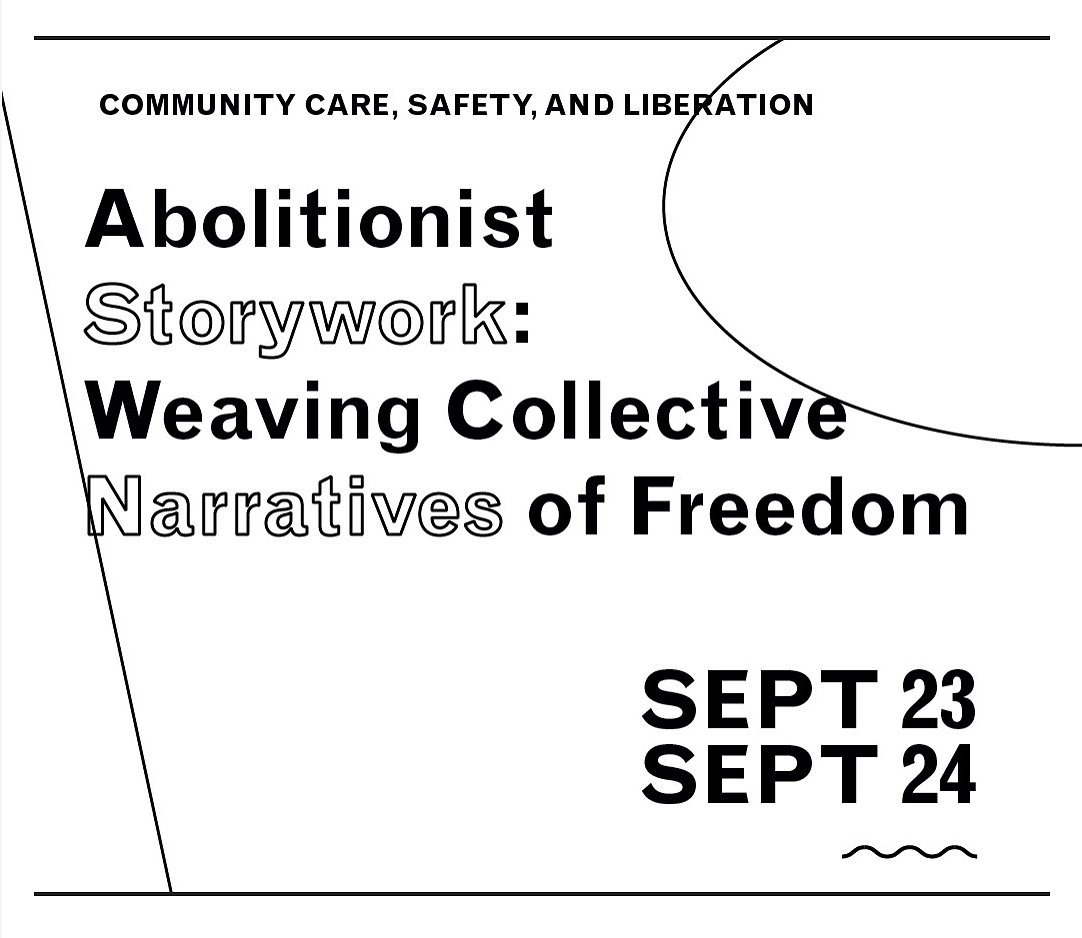 Panel Discussion/Talk
Abolitionist Storywork: Weaving Collective Narratives of Freedom
September 23 – September 24, 2021
12AM
Transforming narratives of punishment demands a reckoning with the past while keeping our feet planted in the direction of the future we want to create. Abolitionist Storyworkers use narrative strategies to reflect on our shared experiences of criminal punishment and state violence as a starting place for building a shared vision for a world free of systems of punishment.⁠
⁠
In this two-day virtual convening curated by LP Radical Imagination Fellow Piper Anderson, learn, imagine, dream, and weave stories of abolition. The program will bring together practitioners working in oral history, community archive development, and an interdisciplinary range of narrative justice strategies to create community care, safety, and liberation. ⁠
This virtual event is free and open to the public. Register for individual components on the website.
The Laundromat Project is committed to hosting accessible and inclusive events. Real-Time Captioning (CART) will be available for both Kitchen Table Conversations in Abolitionist Storywork. If you require any additional accessibility accommodations, please email info@laundromatproject.org.