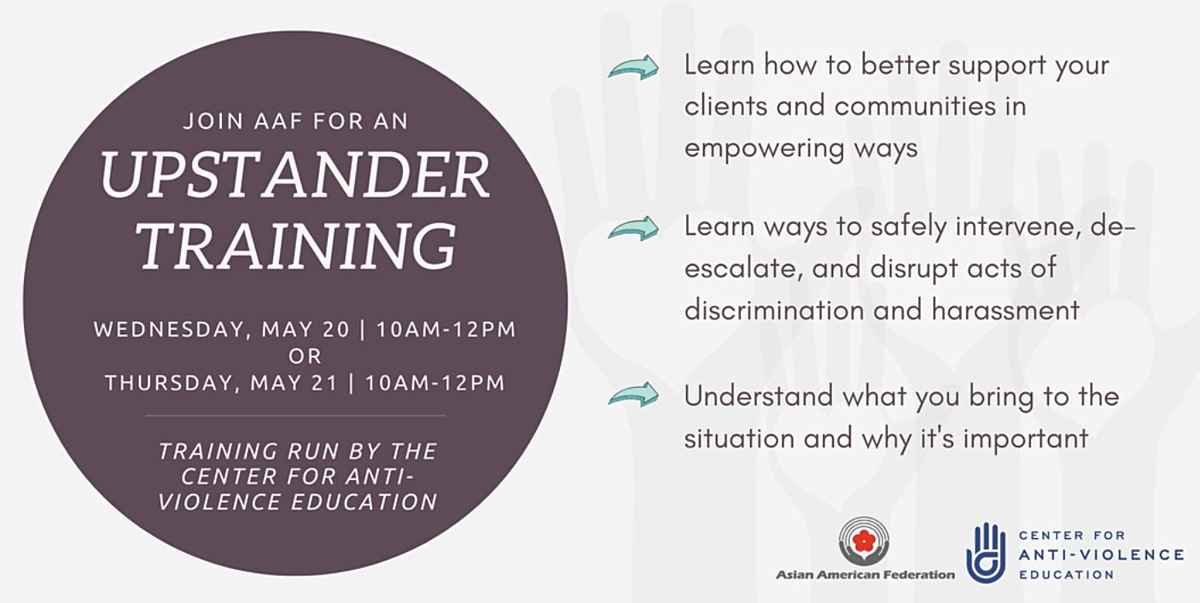 Community Event
Upstander Training: Responding to Xenophobia During COVID-19
Wednesday, May 20, 2020
10 – 12PM
Responding to Xenophobia During COVID-19
This interactive two-hour workshop addresses the ways that xenophobia and scapegoating since the COVID-19 outbreak continue to rise, most consistently against Asian communities.
Workshop participants will look at the dangerous history of xenophobia in the U.S. against a cross-section of groups, and the ways that current public narratives and interpersonal acts are making living through the pandemic even scarier and more dangerous for Asians.
Through a presentation and interactive break-out groups, participants will explore opportunities and strategies to be "upstanders" during the current moment and help disrupt this wave of anti-Asian bias through safety interventions, de-escalation tactics, and calling-in strategies.