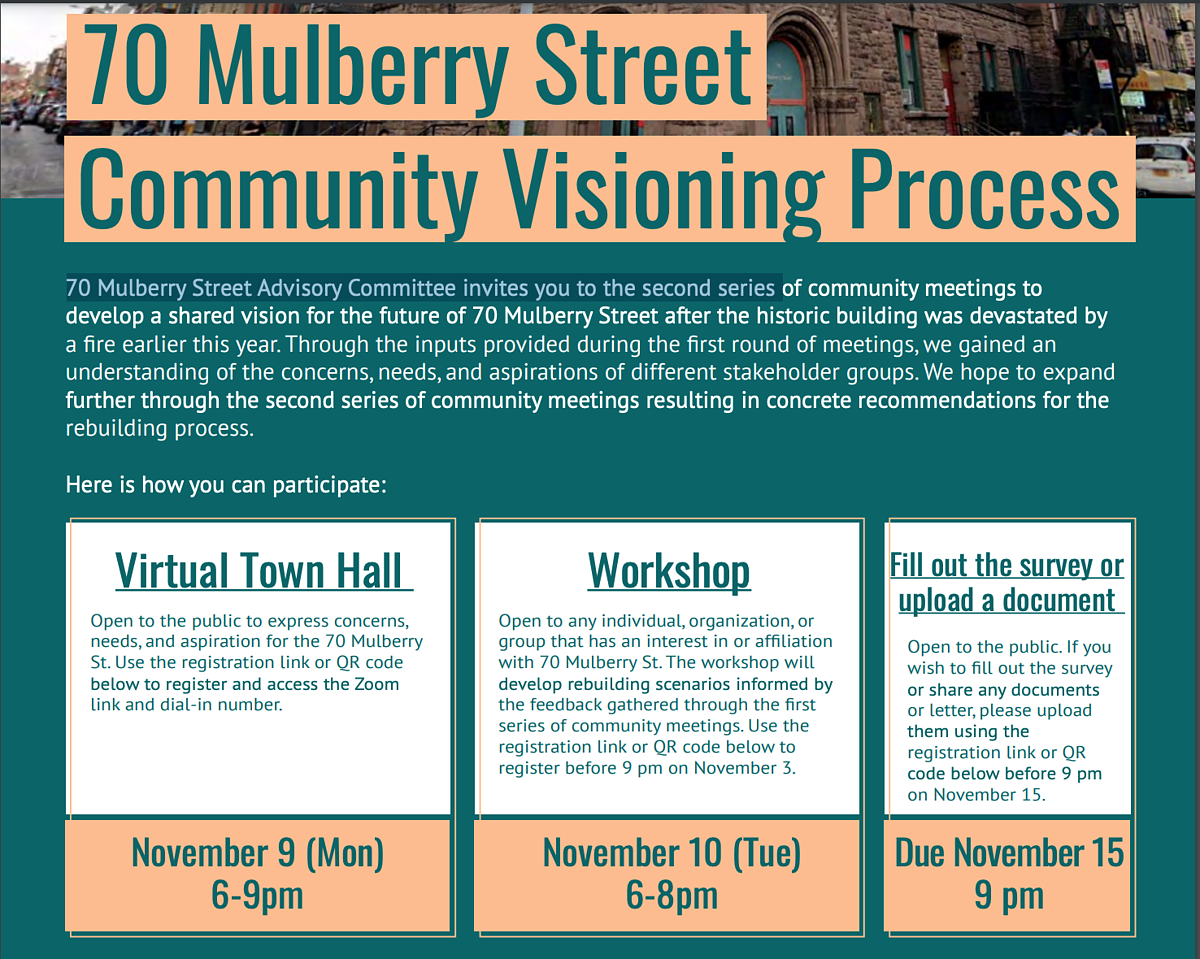 Forum
70 Mulberry Workshop
Tuesday, November 10, 2020
6 – 8PM
Your input is wanted to help develop rebuilding scenarios for 70 Mulberry.
The workshop is open to any individual, organization, or group that has an interest in or affiliation with 70 Mulberry Street. This event is part of the second round of community meetings to gain input for developing concrete recommendations for the rebuilding of 70 Mulberry, organized by the 70 Mulberry Street Advisory Committee.
Please register by Monday, November 2 at 9pm.
Organized by
Priyanka Jain
Contact
priyanakjain@3x3.co