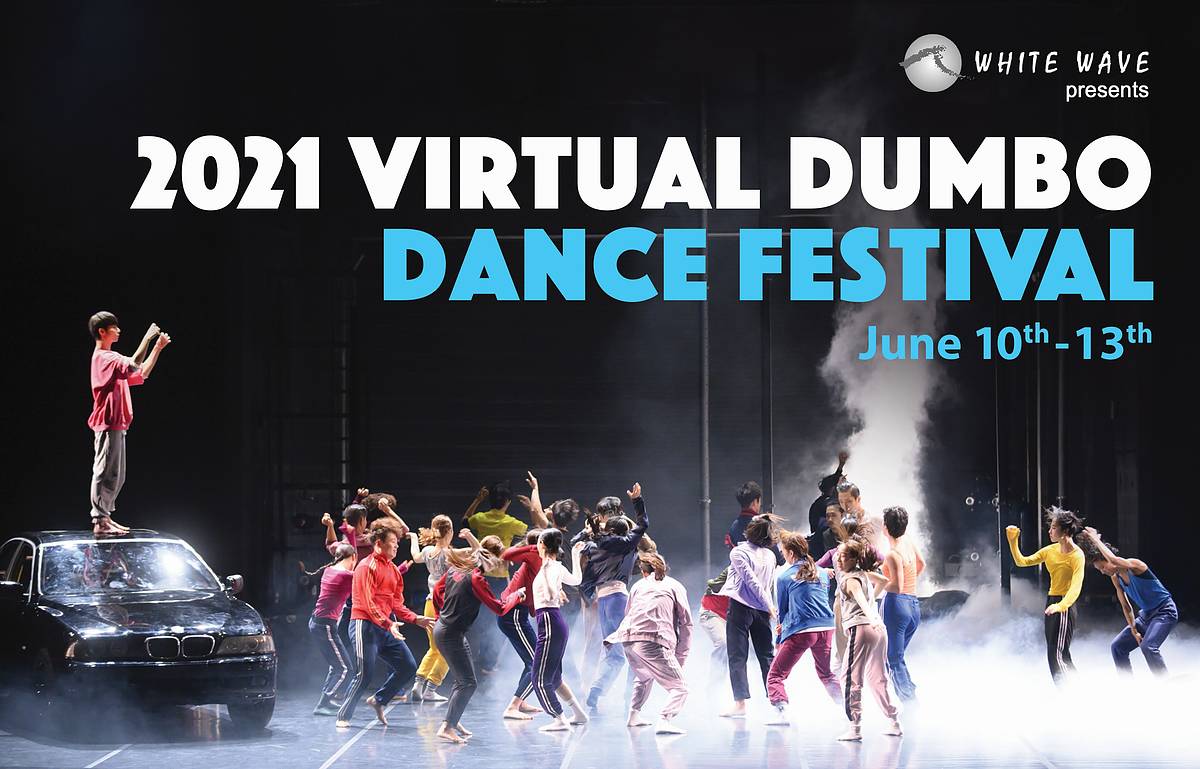 Performance
2021 Virtual DUMBO DANCE FESTIVAL (VDDF)
June 10 – June 13, 2021
7 – 9PM
2021 Virtual DUMBO DANCE FESTIVAL (VDDF)
June 10th-13th, 2021
Presenting with Live Stream YouTube
Celebrating 20th Anniversary DUMBO DANCE FESTIVAL
The 2021 VDDF: A FOUR-DAY SPECTACULAR
PRESENTING 60 COMPANIES FROM NEW YORK & AROUND THE WORLD
Opening Night VIRTUAL GALA: June 10th at 7pm
Our 2021 VDDF GALA Opening heralds the most anticipated four-day festival of contemporary dance in the greater New York City region. The GALA will feature several very highly-regarded troupes: Jennifer Muller|The Works, Obremski/Works, three of the most eclectic companies from South Korea: DAEGU CITY DANCE COMPANY, collective A|Jinyeob Cha & Theatre Mucheon|Ara Kim, and host WHITE WAVE Young Soon Kim Dance Company.
Tickets are $15 | GALA $100 & $250 (VIP) and are available at www.whitewavedance.org
WHITE WAVE scours the globe in search of today's most innovative dancemakers, both emerging and established, and brings them VIRTUALLY together for one extended weekend, all the while paying extra attention to the new, emerging, and experimental. Dance lovers will experience a veritable cornucopia of the best of contemporary dance. 2021 VDDF attracts the very best by providing artists access to our global audiences to experience, first-hand, the incomparable vitality of the NY & around-the-world Dance scene.
2021 VDDF features 60 contemporary dance troupes combining over 350 artists who will present solo, chamber, and full-scale works. Dancers from across the United States, and internationally, from Mexico, Hungary, China, and Korea will join the New York's active dance community to offer the full range of new directions in Dance in the 21st century.
Performance schedule and more info at www.whitewavedance.org
Questions? Please contact us at ww2021ddf@gmail.com or call at 718-855-8822