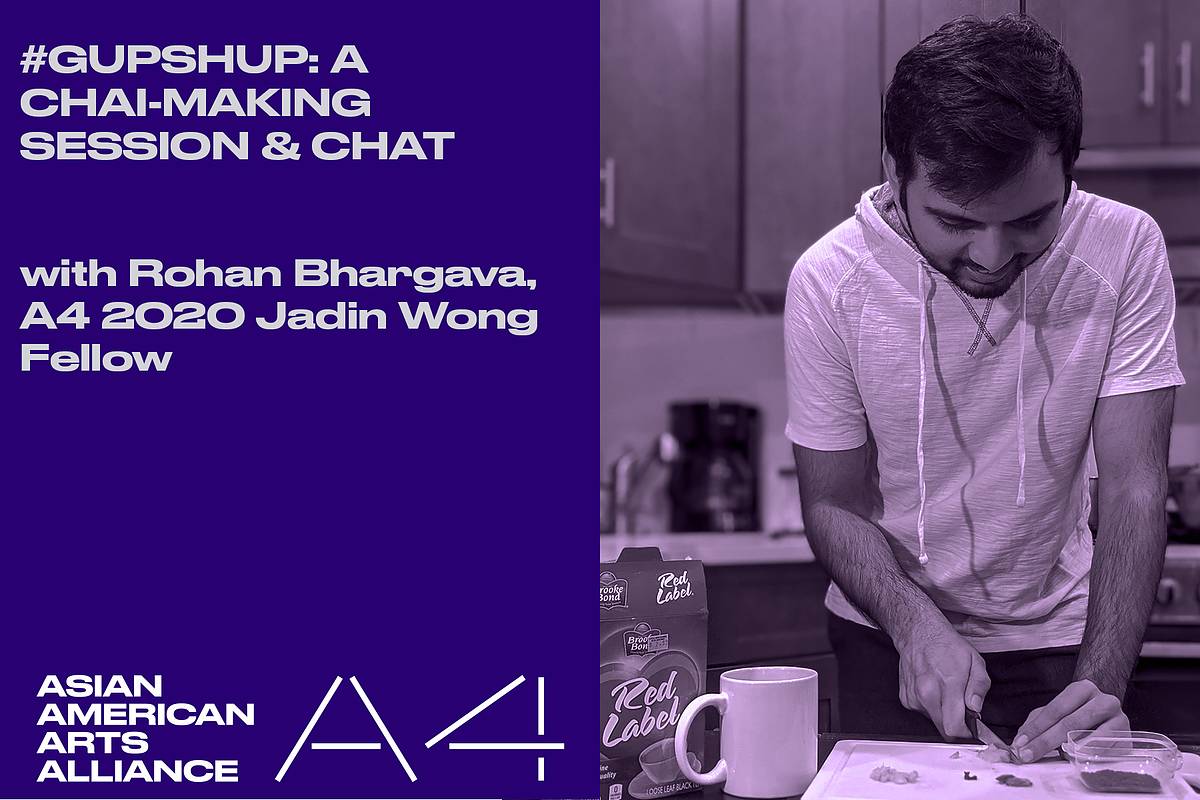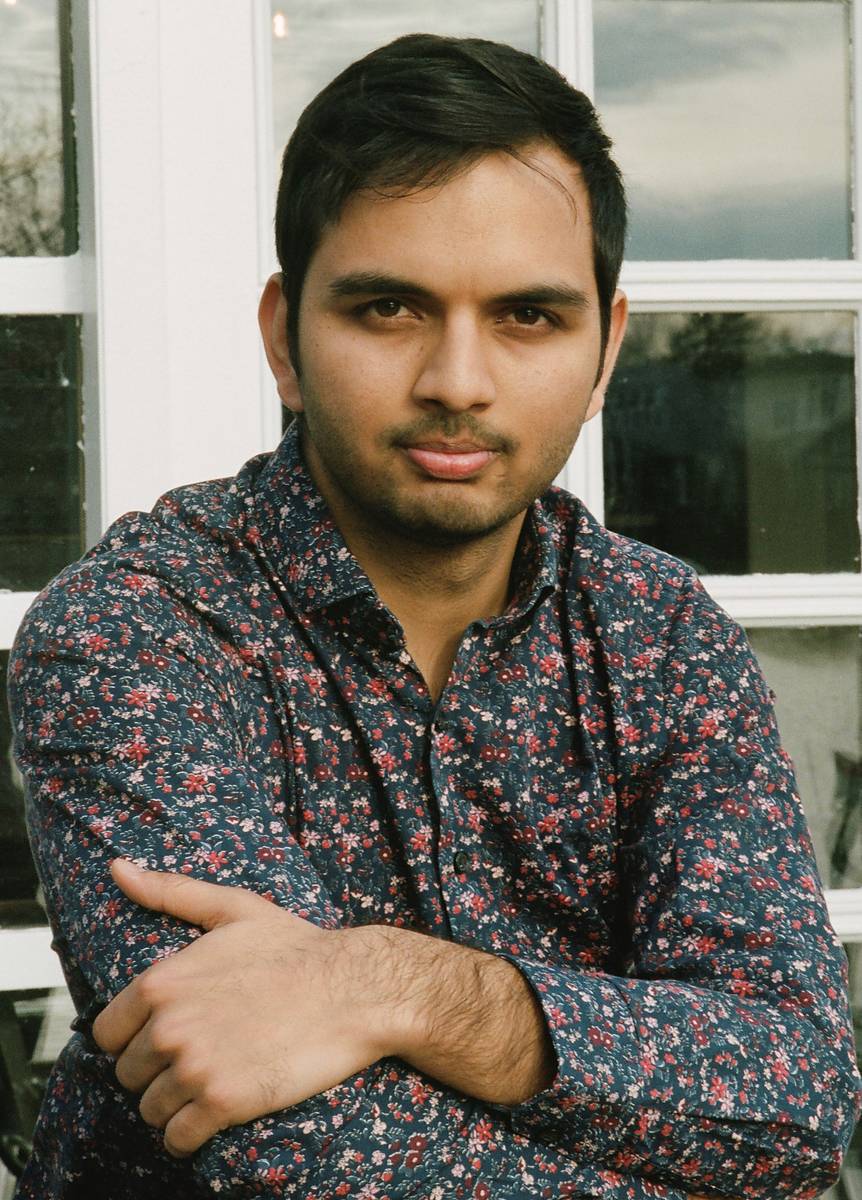 Presentation
2020 Jadin Wong Presentation: #GupShup with Rohan Bhargava
Saturday, February 6, 2021
12 – 1:30PM
Asian American Arts Alliance (A4) invites you to an interactive chai-making session, dance performance, and Q&A with A4 2020 Jadin Wong Fellow and choreographer Rohan Bhargava. #GupShup, Hindi for casual chit-chat or gossip, invites the community into Rohan's home via Zoom to make chai together, learn more about Rohan's career development as he works to reclaim his heritage through his artistry, and watch a featured excerpt of "Aaiye (Welcome)," a performance choreographed by Rohan and performed by the Rovaco Dance Company, where he is Founder and Artistic Director. "Aaiye (Welcome)," was commissioned by the Making Moves Dance Festival 2020 and features dancer and collaborator Siddharth Dutta who will be joining Rohan for #GupShup.
RSVP is required to attend. The first 50 households that RSVP by January 18, 2021 will receive one complementary chai-making kit sent via U.S. mail. (You must live in the U.S. and have a postal address to be eligible to receive one.)
Recipe: Masala Chai
Serving Size: 2 people
2 whole cloves
4 green cardamom pods
¼ Tsp. ginger powder or 1 in. of freshly peeled and chopped ginger
3 Tbsp. loose leaf black tea
1 ½ cups of milk
Water, preferred sweetener, a pot, and a strainer
Learn more about the Jadin Wong Fellowship here.
One of Dance Magazine's "25 to Watch 2021," Rohan Bhargava was born and raised in New Delhi, India where he trained at The Danceworx Academy of Performing Arts before relocating to New York City in 2012 where he earned a B.F.A in Dance from Tisch School of the Arts, NYU. In June 2015, Rohan founded Rovaco Dance Company, with which he has showcased work at reputed venues such as Ailey Citigroup Theater (New York), Gaertner Center for Performing Arts (Texas), DeBaun Performing Arts Center (New Jersey), Truro Center for the Arts (Massachusetts), Brattleboro School of Dance (Vermont), and The Southern Theater (Minnesota).
Rovaco repertory has won "Outstanding Choreography" at Tamasha NYC, and the company has been commissioned by Mare Nostrum Elements, Rhythmically Speaking Dance, The Dance Gallery Festival, and the Alsop Entrepreneurship Award, which paired the company with composition students at Mannes School of Music. Additionally, Rohan has been a resident artist for The James Jay Dudley Luce Foundation, Dancewave, Sam Houston State University, and the CUNY Dance Initiative at LaGuardia Performing Arts Center. He currently works for Greater Ridgewood Youth Council, Kizuna Dance, Notes in Motion Outreach Dance Theater, and Peter and Co.
Tags
Contact
pson@aaartsalliance.org