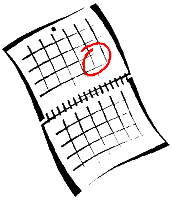 2015 TRU Voices Musicals Series
January 19 – January 26, 2015
7PM
Theater Resources Unlimited (TRU) presents TRU Voices Musicals Series on Monday, January 19 and Monday, January 26, 2015 at 7pm at the Engelmann Recital Hall in the Baruch Performing Arts Center, 55 Lexington Ave, NYC. Admission is free. Please RSVP at least a day in advance (or much sooner) by calling 212/714-7628, or e-mailing TRUStaff1@gmail.com.
The purpose of the series is to help develop new musicals, help producers develop the skills needed to produce new works, and foster the producer-writer relationship for future development beyond our series. Each reading will be followed by a wine and cheese reception and "Dollars and Sense" panel discussion with prominent New York producers, general managers and artistic directors focusing on potential venues, marketing and budgeting of the works presented. Attendees will be given an insider's look at the producing process and the development track for a new musical.
This year's TRU Voices Musicals Series will feature Pumped by JD Jacobson, Nicole Jacobson, Kyle Ewalt and Michael Ian Walker and Blood and Fire by Jeffrey Couchman and Lisa Heffler.
Tags
Organized by
Michelle Tabnick Communications
Contact
TRUStaff1@gmail.com